Biography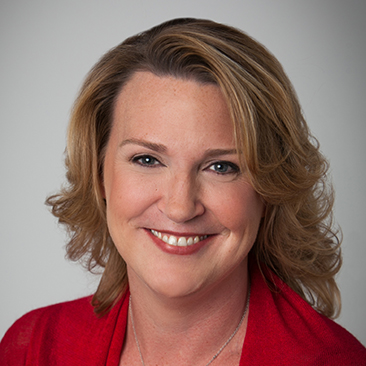 Carrie C. Mahan is a partner in Weil's Washington DC office, where she focuses on antitrust and consumer protection counseling and litigation.
Ms. Mahan has a diverse practice advising clients on antitrust and consumer protection issues in government investigations and private litigation, as well as mergers, acquisitions, and joint ventures. Her clients operate in a wide range of industries, from consumer products, chemicals, industrial products, and oil and gas, to financial products, medical devices and pharmaceuticals, retail, technology, and entertainment.
Ms. Mahan has extensive experience representing clients in all of the major antitrust venues, including both state and federal courts and federal, state and international competition and consumer protection enforcement agencies. Her ability to develop unique arguments under complex antitrust theories has led her to play a leading role in the defense and overall strategy for many key clients, including large joint defense groups. She also provides general antitrust and consumer protection counseling, such as assisting clients in developing novel strategies for improving compliance programs and mitigating risk.
Ms. Mahan is consistently recognized for Antitrust Litigation by Super Lawyers and recommended for Civil Litigation/Class Actions by Legal 500 US, where clients have noted she is "very smart and assertive."
Among Ms. Mahan's notable representations are:
Secured a victory for MovieTickets.com, winning dismissal of all claims in a purported consumer class action filed against MovieTickets and Webloyalty.com, Inc. in the Southern District of California and before the Ninth Circuit. Successfully negotiated favorable settlement resolving preceding investigation by New York Attorney General's Office and resolved parallel FTC and Congressional inquiries.
Lead counsel for Providence Equity Partners in a private nationwide antitrust class action lawsuit asserting broad ranging antitrust conspiracy claims against Providence and other private equity firms in connection with multi-billion dollar leveraged buyouts dating back to 2003. Secured dismissal of all claims against Providence at summary judgment.
Lead counsel for Michael Foods, Inc. in an ongoing federal multidistrict antitrust class action asserting numerous unfair competition and conspiracy claims against Michael Foods and a joint defense group including other egg and egg product producers and several trade associations. Successfully negotiated the closure of a preceding Department of Justice investigation with no action. Defeated class certification of class of indirect purchasers seeking damages under state law, as well as a nationwide class of egg products purchasers.
Secured the dismissal of Hilton Worldwide at Rule 12 in a federal multidistrict antitrust class action challenging alleged agreements between online travel companies and hotels regarding the retail prices for online hotel room reservations.
Represented The Great Atlantic & Pacific Tea Company, Inc. (A&P) in its chapter 11 case. As part of the chapter 11 plan, A&P sought to sell all of its 300+ stores. Weil, through persuasive advocacy to the Federal Trade Commission and effective use of the rarely-successful failing firm defense, secured antitrust clearance from the FTC for the sale of 120 stores to supermarket competitors and stalking-horse bidders, including Albertsons, Royal Ahold and Key Food Stores.
Counsel wide variety of clients on consumer protection and unfair competition matters related to confidential inquiries and nonpublic investigations by the Federal Trade Commission Bureau of Competition and various State Attorneys General.
Awards and Recognition, Speaking Engagements, Guides and Resources, Latest Thinking, Firm News & Announcements
Carrie Mahan Recognized as a "Super Lawyer" in Antitrust Litigation

Award Brief — Super Lawyers 2013-2016

Carrie Mahan "Recommended" for Civil Litigation/Class Actions in the U.S.

Award Brief — Legal 500 US
FTC Part 3 Proceedings: Preparing for the Test Case

Speaker(s): Carrie C. Mahan

March 29, 2017 — Washington, D.C. — Weil Antitrust/Competition partner Carrie C. Mahan participates in a panel discussion on strategies for successfully navigating Part 3 proceedings with the FTC. Topics include questions concerning ongoing parallel proceedings in federal district court, and how the FTC decides whether to litigate in Part 3, in district court, or both. The discussion is being presented as part of the ABA's 65th Antitrust Law Spring Meeting.

Horizontal Mergers – Key Issues in Product Market Definition: FTC v. Sysco/US Foods

Speaker(s): Jeffrey H. Perry and Carrie C. Mahan

September 28, 2016 — Guest Lecturers at Antonin Scalia Law School at George Mason University
Firm News & Announcements