Biography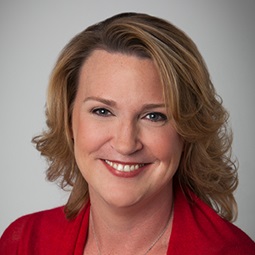 Carrie C. Mahan is a partner in Weil's Washington, D.C. office, a Chambers USA-ranked antitrust litigator, and a trusted corporate counselor and risk advisor. She has a diverse practice advising global companies on antitrust and consumer protection issues in both the government investigations and private litigation contexts, as well as in connection with mergers, acquisitions, and joint ventures. Carrie also is a member of the Firm's Privacy & Cybersecurity group.
Carrie partners with clients to guide their strategic business decisions, manage risks arising from pricing decisions, technology, customer and vendor relationships, and overall marketplace direction, and improve and oversee compliance programs. Her clients value her pragmatic advice and creative thinking informed by decades of experience navigating them through bet-the-business and other crisis situations.
She has extensive experience representing clients in all major antitrust venues, including both state and federal courts and before federal, state, and international competition and consumer protection enforcement agencies, including the U.S. Federal Trade Commission, the Antitrust Division of the U.S. Department of Justice, and state attorneys general.
In court, clients look to Carrie to lead their defense and overall strategy, particularly as part of joint defense groups, owing to her proven ability to develop novel arguments to counter complex antitrust theories. For example, recently, she was appointed as liaison counsel for all 20 defendants in the dozens of federal antitrust class actions and direct action complaints in the consolidated litigation, In re Broiler Chicken Antitrust Litigation. She has secured victories at every critical stage of major nationwide antitrust class actions and multi-district litigations, including winning dismissals without discovery at the Rule 12 stage, defeating class certification, and prevailing at summary judgment. Additionally, Carrie has orchestrated favorable settlements in these matters that have significantly limited corporate liability and reputational harm.
In the regulatory, investigations, and transactional contexts, Carrie works closely with clients to secure approvals of proposed mergers, acquisitions and joint ventures from the DOJ and the FTC, as well as favorably resolve, without litigation or public disclosure, non-public FTC investigations into trade association and joint venture conduct and activities. She also represents clients in criminal investigations before the Antitrust Division, including a recent grand jury investigation involving the media industry.
Carrie is well regarded in the market for her ability to consistently excel in high-stakes engagements. Global Competition Review included Carrie on its "Women of Antitrust 2021" list, naming her as one of the world's foremost female leaders in antitrust and competition law – an honor given to only a select few. Chambers USA recognizes Carrie among the top antitrust litigators in Washington, D.C., which calls out her leading "skills in class action defense," and highlights client feedback touting her "incisive leadership as defense liaison counsel," calling her "very smart, very focused," and noting "she takes no prisoners." She is also recommended for Civil Litigation/Class Actions by Legal 500 US, where clients remark that she is "very smart and assertive" and "often ten steps ahead of her opponents." In 2021, Carrie was selected to serve on Law360's 2021 Hospitality Editorial Advisory Board.
Carrie's notable experience includes:
Serving as counsel to Hilton in a number of major class actions, including:

a nationwide antitrust class action filed against Hilton and other major hotel chains in the U.S. District Court for the Northern District of Illinois, in which plaintiff alleged that that defendants conspired to eliminate competition for branded keyword search advertising, illegally raising consumers' costs to find and book hotel rooms. Plaintiff sought damages and injunctive relief under the Sherman Act.
a lawsuit filed by an online travel company against Hilton and other major hotel chains in the U.S. District Court for the Eastern District of Texas alleging violations of the Sherman Act.
a multidistrict antitrust class action filed in the U.S. District Court for the Northern District of Texas challenging alleged agreements between online travel companies and hotels regarding the retail prices for online hotel room reservations. Carrie secured the dismissal for Hilton on a Rule 12 motion to dismiss.

Serving as counsel to Pilgrim's Pride in a number of significant litigations, including:

a series of federal class actions and direct action complaints brought by direct and indirect purchasers across the country alleging the major poultry producers reduced output to raise the price of broiler chickens, which were consolidated in the U.S. District Court for the Northern District of Illinois. Carrie also was selected to serve as liaison counsel for all 20 defendants named in these matters.
a series of nationwide class actions consolidated as an MDL in the U.S. District Court for the Eastern District of Oklahoma alleging poultry producers conspired to anticompetitively lower compensation to growers, in violation of the Sherman and Packers & Stockyards Acts.
a series of nationwide class actions consolidated in U.S. District Court for the District of Maryland alleging that poultry producers and others conspired to suppress wages and other compensation for poultry plant workers, allegedly through the use of industry benchmarking services and other information exchanges.

Serving as counsel for Michael Foods, Inc. in an ongoing federal multidistrict antitrust class action in the U.S. District Court for the Eastern District of Pennsylvania asserting numerous unfair practices under state law, as well as a nationwide class action commenced by purchasers of shell eggs and egg products. Carrie successfully argued and defeated several class certification and summary judgment motions on behalf of all defendants, and negotiated favorable settlements of discrete portions of the litigation. A final trial remains pending in the U.S. District Court for the Northern District of Illinois.
Serving as counsel for Providence Equity Partners in a private nationwide antitrust class action filed in the U.S. District Court for the District of Massachusetts asserting broad-ranging antitrust conspiracy claims against Providence and other private equity firms regarding multi-billion dollar leveraged buyouts dating back to 2003. While other defendants paid multi-million dollar settlements to resolve the case, Carrie secured the dismissal of all claims against Providence at summary judgment.
Serving as lead counsel to MovieTickets.com in a number of consequential engagements, including:

winning the dismissal of all claims in a purported consumer class action filed against MovieTickets and Webloyalty.com, Inc. in the U.S. District Court for the Southern District of California and before the Ninth Circuit. Carrie successfully negotiated a favorable settlement resolving a preceding investigation by the New York Attorney General.
advising in connection with its sale to Fandango, in a deal that joined together two major online movie-ticketing services. Carrie navigated the company through a civil investigative demand from the DOJ, liaised with the Antitrust Division, and ultimately successfully secured unconditional clearance of the deal.

Representing confidential clients in responding to grand jury subpoenas from the Department of Justice and successfully negotiating resolution of criminal allegations with no further action or publicity.
Representing a group of insurance carriers in one of the largest antitrust MDLs in the country, where several purported classes of subscriber and provider plaintiffs allege various Blue Cross/Blue Shield entities and their Association illegally allocated markets and fixed prices in violation of state and federal antitrust laws.
Representing The Great Atlantic & Pacific Tea Company, Inc. (A&P) in connection with antitrust issues at the core of its chapter 11 restructuring. As part of the chapter 11 plan, A&P sought to sell all of its 300+ stores. Through persuasive advocacy to the FTC and effective use of the rarely successful failing firm defense, Carrie obtained clearance from the FTC for the sale of 120 stores to supermarket competitors and stalking-horse bidders.
Awards and Recognition, Speaking Engagements, Guides and Resources, Latest Thinking, Firm News & Announcements
Carrie Mahan named to Lawdragon 500's inaugural list of "Leading Litigators in America" in 2022

Award Brief — Lawdragon

Carrie Mahan Named a "Leading" Lawyer for Antitrust: Litigation Specialists, District of Columbia

Award Brief — Chambers USA

Carrie Mahan Recognized as a "Super Lawyer" in Antitrust Litigation

Award Brief — Super Lawyers 2013-2016

Carrie Mahan "Recommended" for Civil Litigation/Class Actions in the U.S.

Award Brief — Legal 500 US
Antitrust Basics 2022

Speaker(s): Adam C. Hemlock, Brianne L. Kucerik and Carrie C. Mahan

April 21, 2022 — Weil Antitrust/Competition partners taught Antitrust Basics 2022 for the D.C. Bar Continuing Legal Education Program. This webinar class reviewed the basics of U.S. antitrust law and principal areas of antitrust enforcement in the U.S.. Specific topics covered included relevant considerations for assessing horizontal and vertical restraints, and single-firm conduct, as well as the antitrust agency review process for mergers, joint ventures, and other transactions; criminal antitrust investigations and enforcement; and civil government and private antitrust enforcement.

Cartels Hit the Kitchen Table

Speaker(s): Carrie C. Mahan

May 28, 2020 — Weil Antitrust/Competition partner Carrie Mahan participated in a panel hosted by the American Bar Association discussing if and how the food chain is more susceptible to cartels. The panelists touched on how cartels are alleged to have impacted food prices around the world, spurring criminal investigations and class actions. This panel was part of the ABA's Virtual Spring Meeting.
Firm News & Announcements