Biography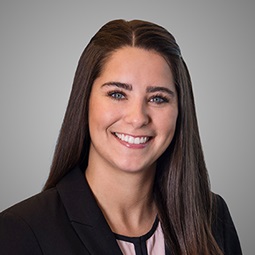 Brittany Bunch is an associate in Weil's Complex Commercial Litigation practice. She focuses on a broad range of commercial disputes in state and federal courts, including breach of contract, copyright, and securities litigation.
Prior to joining Weil, Brittany served as judicial law clerk to the Hon. David C. Godbey in the United States District Court for the Northern District of Texas and to the Hon. Joel M. Carson III in the U.S. Court of Appeals for the Tenth Circuit. Brittany received her J.D., magna cum laude, from Baylor University School of Law, where she served as Senior Executive Editor of the Baylor Law Review, and her B.A., magna cum laude, from Florida Gulf Coast University.
Speaking Engagements
What You Need to Know About Privilege in Texas

Speaker(s): Paul R. Genender, Liz Ryan and Brittany Bunch

July 14, 2021 — Association of Corporate Counsel – Weil Complex Commercial Litigation partners Paul Genender and Liz Ryan, and Associate Brittany Bunch presented a virtual Jeopardy-style CLE to the Dallas Fort Worth Chapter of the Association of Corporate Counsel entitled "What You Need to Know About Privilege in Texas." The presentation was a refresher course on the unique aspects of Texas law on privileges, including attorney-client privilege and practical tips for safeguarding your organization's information under Texas law.