Biography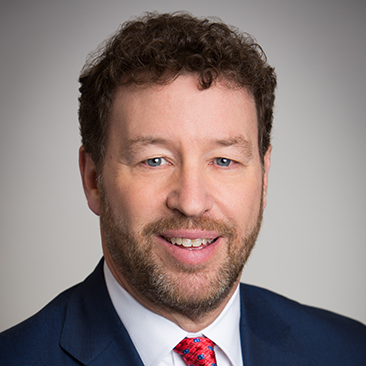 Brian Rosen is a partner in the Business Finance & Restructuring Department of Weil, Gotshal & Manges. His practice focuses on chapter 11 (through prepackaged and in-court solicitations) and out-of-court debt restructurings, acquisitions of distressed companies or assets, and the collection of sovereign indebtedness. Mr. Rosen has been the lead partner representing Washington Mutual Inc., New York Racing Association (operator of Belmont, Saratoga, and Aqueduct racetracks), Magna Entertainment (owner of numerous racetracks throughout the United States), Southern Air Inc. (a provider of long-haul air cargo transportation services), and one of the lead partners representing Enron Corp. in their chapter 11 cases. Several other cases in which Mr. Rosen has been involved include Foxwoods, United Companies Financial Corporation, Grove, Classic Cable, Chrysler Properties, Inc. (owner of The Chrysler Building), Olympia & York, The Leslie Fay Companies, Inc., Paracelsus Healthcare Corporation, Fine Host Corporation, Petrolane Incorporated (a prepackaged plan of reorganization), Eastern Air Lines, Inc., Eagle-Picher Industries, Inc., and Frontier Airlines, Inc. Mr. Rosen has led the representation of: UGI Corporation in its acquisition of Petrolane (through a prepackaged bankruptcy) a consortium of lenders in the chapter 11 acquisition of the Philadelphia office buildings owned by 1600 Arch Street Corporation, Consumer News and Business Channel Partnership in its acquisition of Financial News Network, General Electric Capital Corporation in its acquisition of North American Car Corporation, Mark III Industries, Inc. in its acquisition of Tiara Motorcoach Corporation, Steinhardt Partners in its acquisition of Victoria Station restaurants, Toscorp, Inc. in its acquisition of the Sfuzzi restaurant chain, and Meadowstar Holding Company, Inc. in its acquisition of American Property Investors, Inc., a subsidiary of Integrated Resources Inc.
Prior to joining Weil, Mr. Rosen was the law clerk to the Honorable Manuel D. Leal, Chief Judge of the United States Bankruptcy Court for the Southern District of Texas.
Mr. Rosen has been recognized by Legal 500 US for his work in Corporate Restructuring and Best Lawyers in America for his work in Bankruptcy and Creditor Debtor Rights/Insolvency and Reorganization Law. He has also been named a top rated Bankruptcy attorney in New York since 2007 by SuperLawyers.
Awards and Recognition, Firm News & Announcements
Firm News & Announcements