Biography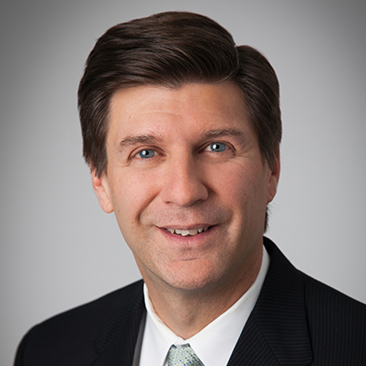 Brian E. Ferguson is Co-Head of Weil's nationwide Patent Litigation practice and is recognized among the leading patent lawyers in the country. He represents corporations before all of the major patent law venues in high-stakes disputes involving an array of technologies.
Mr. Ferguson represents clients in all phases of patent infringement and validity disputes before U.S. district courts, Section 337 investigations before the International Trade Commission (ITC), and adversarial matters before the U.S. Patent and Trademark Appeal Board (PTAB), which includes successfully representing clients in numerous inter partes review proceedings. He also has substantial experience litigating patent-related appellate proceedings, including appeals before the Federal Circuit and the Board of Patent Appeals and Interferences in the PTO. Additionally, he has a broad range of trial and pre-trial experience presenting evidence and arguing case-dispositive motions in both U.S. district courts and at the ITC. In addition to his patent work, Mr. Ferguson has experience handling other intellectual property disputes, including trademark and copyright litigations.
With a degree in electrical engineering, Mr. Ferguson has handled cases involving a wide variety of technologies, including analog and digital integrated circuit designs, computer source code and software design, wearable fitness technology, semiconductor processes, medical devices, jet engine design, Internet technology, telecommunications hardware and software, digital half toning and printing technology, digital cameras, predictive text, and speech recognition technology. He also has handled numerous matters in the chemical space, including batteries and herbicides.
Mr. Ferguson has been consistently recognized by international business and industry publications as a leader in patent law. In 2008, he was named one of the "top 50 under 45" IP practitioners in the U.S. by IP Law & Business. Since 2013, he has been recognized as both an "IP Star" in Washington, DC by Managing Intellectual Property IP Stars, and as a recommended lawyer nationwide by Legal 500, including in the areas of patent litigation and ITC proceedings. Since 2012, he has been named among the World's Leading Patent Practitioners by the IAM Patent 1000. In 2012, he was recognized as a "BTI Client Service All-Star" by BTI Consulting Group. He also has been repeatedly recognized by The Best Lawyers in America and Super Lawyers.
Some of his recent notable experience includes:
Represents General Electric in multiple inter partes review proceedings before the PTAB involving turbine engines used in aviation (airliners). The PTAB has invalidated numerous patents challenged by GE in these IPRs.
Representing FLIR Systems and its subsidiary Raymarine in district court and inter partes review proceedings brought by Garmin involving navigation systems for recreational boating.
Represented BASF in a declaratory judgment district court proceeding brought by a competitor involving herbicide technology.
Represented Under Armour in a district court case brought by adidas AG accusing Under Armour and its subsidiary of infringing 13 patents related to wearable technology and mobile fitness applications.
Represented General Electric Company in defending against a preliminary injunction action brought by Hill-Rom over hand-hygiene monitoring systems for hospitals. The court denied the preliminary injunction motion.
In re Seagate Technology LLC – Successfully argued before an en banc panel of the Court of Appeals for the Federal Circuit, in which the Federal Circuit changed the standard for proving willful infringement and clarified the scope of attorney-client privilege waiver in patent cases. 497 F.3d 1360 (Fed. Cir. 2007) (en banc).
Boston Scientific Scimed v. Medtronic Vascular, Inc. – Successfully argued appeal before the Federal Circuit in a case of first impression concerning the statutory construction of 35 U.S.C. § 119. 497 F.3d 1293 (Fed. Cir. 2007).
Certain Semiconductor Integrated Circuits Using Tungsten Metallization – Lead counsel for National Semiconductor Corporation in ITC Section 337 investigation involving semiconductor processing technology.
Ronald A. Katz Technology Licensing v. American Int'l Group, Inc. – Lead counsel for American International Group, Inc. and 17 subsidiaries in a patent case involving interactive voice processing technology.
Certain Mobile Handset Devices and Related Touch Keyboard Software – Lead counsel for Nuance Communications in ITC Section 337 investigation involving soft keyboard input technology. The investigation was terminated after the respondent agreed to redesign the keyboards accused of infringement.
Mr. Ferguson is a respected thought-leader in the technology sector and in academia, based on his unique educational background and practice perspectives. For several years, he taught a course on patent litigation as an adjunct professor at the George Washington University School of Law. He also is a leading expert commentator, and regularly authors articles on patent litigation and technology topics, including the "Discovery and Privilege" chapter in the book Patent Litigation (PLI Press). Mr. Ferguson is a member of the Federal Circuit Bar Association and the ITC Trial Lawyers Association. He previously served on the Board of Directors of Give an Hour, a non-profit organization devoted to providing mental health services to U.S. veterans and their families.
Firm News & Announcements, Firm News & Announcements
Brian Ferguson Named "Best Lawyer" in the Specialty of Litigation - Intellectual Property and Litigation - Patent

Award Brief — Best Lawyers in America

Brian Ferguson Named "Recommended" Lawyer for Patent Litigation: Full Coverage in the U.S.

Award Brief — Legal 500 US

Brian Ferguson Named "Recommended" Lawyer for Patent Litigation: International Trade Commission in the U.S.

Award Brief — Legal 500 US

Brian Ferguson Named a "Recommended" Lawyer for International Trade Commission, Nationwide

Award Brief — IAM Patent 1000 – The World's Leading Patent Practitioners

Brian Ferguson Receives Silver Ranking for Patent Litigation in DC Metro Area

Award Brief — IAM Patent 1000 – The World's Leading Patent Practitioners
IAM Patent Litigation 2019

Speaker(s): Brian E. Ferguson

November 05, 2019 — Washington, DC — Patent Litigation practice co-head Brian Ferguson appeared on a panel discussing recent changes at the PTAB, from a shift in the claim construction standard to new claim amendment procedures and a new panel to determine precedential opinions.

PTAB Bar Association's Thought Leader Summit

Speaker(s): Brian E. Ferguson

November 13, 2018 — Alexandria, VA — Patent Litigation co-head Brian Ferguson moderates a discussion on advanced topics in PTAB practice, including: real parties in interest and privies, public availability of prior art, objective indicia of nonobviousness, strategy and practical changes post-SAS and under the revised Trial Practice Guide, claim construction, as well as section 112 issues.
Firm News & Announcements