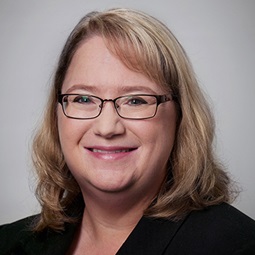 Brenda Funk is an associate in the Restructuring Department in the Houston office of Weil, Gotshal & Manges.
Brenda is a skilled negotiator with a track record of closing transactions and resolving commercial disputes effectively and efficiently. Brenda represents debtors, creditors, and other interested parties in bankruptcy proceedings and out-of-court restructurings, including preparing plans and disclosure statements, litigating claims against bankruptcy estates, and assisting parties in acquiring assets from bankruptcy estates.
Prior to joining Weil, Brenda was lead in-house counsel in resolving billions in dollars of claims related to one of the country's largest bankruptcies, and served an integral role in bringing value to the bankruptcy estate through litigation.
She has also given her time to several pro bono matters including representing underprivileged clients in matters such as landlord/tenant disputes, will and estate planning, and protection of civil rights.
Brenda received her JD from the South Texas College of Law in 1999 and was a recipient of the Distinguished Service Award from the South Texas Law Review. She received her Bachelor of Arts degree in economics from the University of Houston in 1995.