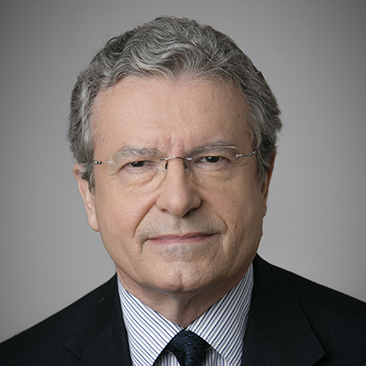 Bernard Casanova has been practicing business litigation before civil and criminal courts as well as regulatory authorities for 40 years.
His practice concentrates in the defense of companies and their management:
in criminal matters, in cases of misuse of corporate assets, market abuse, infringement of regulations on financial information, money laundering and corruption,
In civil matters, in cases of mismanagement, management's liability for debts, deficiency of assets, and general bankruptcy issues.
Mr. Casanova has successfully represented the chairman of Conforama in the "Agache-Willot" case, the chairman of Banque Duménil Leblé in the "Jet Sea" case, PPR Group in the "Comipar - Pallas Stern" and "Dapta Malinjoud" cases, the CEO of Airbus in the "EADS" case, an executive of Tiger in the "Eurotunnel" case and Safran Group when it was undergoing a financial investigation.
Mr. Casanova currently represents French stock market listed Groups and/or their executives in cases of bribery of foreign officials, misuse of corporate assets and infringement of regulations on financial information.
Mr. Casanova's practice also includes representing clients in shareholder conflicts, corporate governance disputes, conflicts of interest allegations and, more generally, disputes arising out of mergers and acquisitions and restructuring.
Bernard Casanova is born in 1949. In 1973, he received a law degree from the University of Paris II and graduated from the Institut d'Etudes Judiciaires. Member of the Paris Bar since 1973, Mr. Casanova worked at the law firm Casanova & Associés before joining Weil, Gotshal & Manges as a partner in 2006. He is a counsel at Weil since 2012.