Biography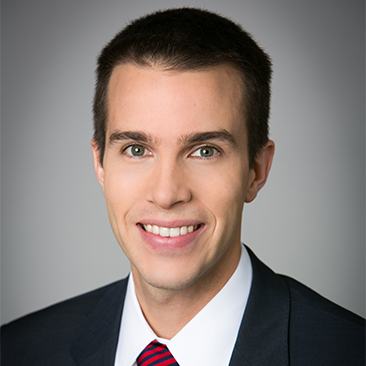 Benjamin Farrow is an associate in Weil's Business Finance & Restructuring Department. His practice includes representation of both debtors and creditors in all aspects of domestic and international corporate restructurings and re-financings. He has experience with teams advising clients in a variety of industries, including manufacturing, airlines, automotive, high tech, oil and gas, and financial services.
Mr. Farrow's involvement in Weil's debtor representations has included:
CHC Group Ltd., a global helicopter services provider with over $1.5 billion in funded debt obligations and 220 aircraft on six continents;
Vantage Drilling Company, an ultra-deep-water oil and gas offshore drilling company, in their prepackaged chapter 11 cases to restructure more than $2.5 billion in senior secured debt; and
Endeavour International Corporation, a Houston-based oil and gas exploration and production company with approximately $1.2 billion in funded debt obligations.
Mr. Farrow also represents, on a pro bono basis, a number of low-income clients in housing and immigration matters.
Mr. Farrow received his J.D. from Osgoode Hall Law School in Toronto, Canada. He received his undergraduate degree in Aerospace Engineering from Carleton University in Ottawa, Canada. Mr. Farrow attended Carleton on a Chancellor's Scholarship, and graduated with High Distinction and a specialization in aerodynamics, propulsion, and vehicle performance.
Awards and Recognition, Firm News & Announcements
Firm News & Announcements