Biography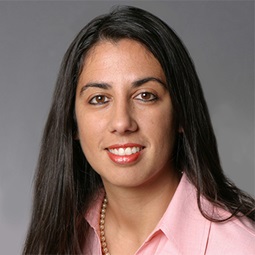 Beatriz Azcuy is a partner in Weil's Real Estate practice and is based in Miami. Beatriz has extensive experience advising and representing financial institutions, investment banks and other institutional clients in a broad range of commercial real estate transactions involving mixed-use condominium, multifamily, office, hospitality, industrial and retail properties throughout the U.S.
Beatriz's practice includes the sale, acquisition, development, management and leasing of various types of commercial real estate properties, as well as a focus on complex real estate and capital market financings, including senior and subordinate debt structures, construction lending, portfolio acquisitions, syndications, mezzanine loans, participations and equity investments.
In recent years, Beatriz's practice has been focused on reorganizations of companies in chapter 11, as well as corporate transactions involving significant real estate assets.
Beatriz is recognized as a "Best Lawyer" for Real Estate Law in Miami by Best Lawyers in America and has been recommended for Real Estate by Legal 500 US. Beatriz was named a "Top Dealmaker of the Year" for Real Estate Finance by the Daily Business Review in 2011for her work on restructuring the $2.7 billion Beacon Capital Partners loan. At the time, the original loan was one of the largest commercial real estate loans ever securitized to date, second only to the $3 billion first mortgage for the 2006 purchase of Stuyvesant Town and Peter Cooper Village in New York City.
Restructuring Transactions - Company Representations
CEC Entertainment Inc., an American franchisee company with iconic brands Chuck E. Cheese and Peter Piper Pizza with locations across 47 states and 16 foreign countries and territories, in their chapter 11 cases and negotiation of the majority of its locations
Claire's Stores, Inc., one of the nation's largest retailers with more than 4,000 owned and franchised locations globally, in its lease negotiations with respect to all of its stores throughout the U.S.
NPC International Inc., America's largest franchisee company with over 1,600 restaurants across two iconic brands—Pizza Hut and Wendy's and more than 35,000 employees, in its $801 million 363 asset sale of all of its assets in connection with its chapter 11 cases
Fairway Group Holdings Corporation, an iconic food retailer which operates locations across New York, New Jersey and Connecticut and employs over 3,000 employees, in the sale of its assets, including all of its stores, through a series of 363 sales
The Great Atlantic & Pacific Tea Company (A&P) and its direct and indirect subsidiaries in the sale of their stores and distribution centers as part of their chapter 11 cases
Central Grocers, Inc., which was the 7th largest grocery cooperative in the US prior to its filing, in its 363 sale of 20 Strack & Van Til stores to Indiana Grocery Group
Sears Holdings Corporation in the $5.2 billion sale of its core assets to ESL Investments Inc., in connection with its chapter 11 proceedings
Corporate Transactions
TPG Pace Solutions Corp., a SPAC sponsored by TPG Pace Group, in its $4.5 billion business combination with Vacasa LLC
QuickChek Corporation, the operator of more than 150 convenience market stores predominantly in the New York/New Jersey, in its $645 million sale to Murphy USA
Maines Paper & Food Service Inc. in the sale of substantially all of its assets to Lineage Logistics, Inc.
Awards and Recognition, Firm News & Announcements
Beatriz Azcuy Recommended for Real Estate

Award Brief — Legal 500 US

Beatriz Azcuy Named a "Best Lawyer" for Real Estate Law in Miami

Award Brief — Best Lawyers in America
Firm News & Announcements