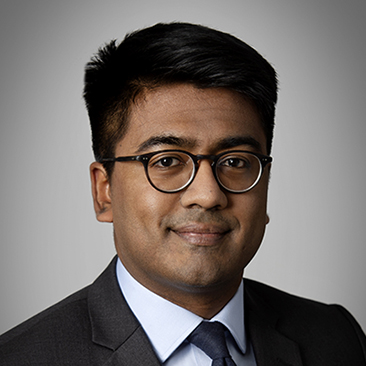 Aziz Abdul is an associate in the Business Finance & Restructuring team of Weil's London office.
As part of a team, Aziz advises on cross-border and domestic debt restructurings and formal insolvency procedures. His particular area of expertise is insolvency litigation.
Aziz is a member of R3, the Insolvency Lawyers' Association and the Turnaround Management Association. Aziz also holds the Certificate of Proficiency in Insolvency qualification.
Representative experience* includes advising:
Doncasters, the aerospace and defence company, in relation to its restructuring
A multinational investment bank on the enforcement of judgments against high net worth guarantors based in several jurisdictions
The administrators on issues and claims arising from the administration of a cryptocurrency exchange
A director in defending substantial claims brought by liquidators concerning an alleged invalid share buyback, misfeasance, transactions defrauding creditors and wrongful trading
A national fashion retailer on the pre-pack sale of its business and assets
*Includes experience from previous firm