Biography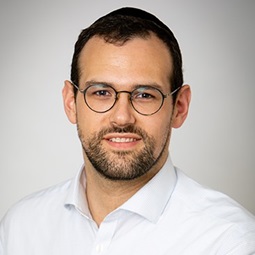 Avi Tennenberg is an associate in Weil's Banking & Finance practice and is based in New York. Avi participates in advising borrowers, private equity sponsors, banks and other financial institutions in a variety of financing transactions, including first and second lien credit facilities, middle market and large cap financings, cross-border and domestic acquisition financings and debt restructuring transactions.
Avi has been part of the teams advising:
Ashford Hospitality Trust, Inc. (AHT) in $450 million senior secured term facility commitments for Ashford Hospitality Limited Partnership, the operating partnership of AHT
Cedar Fair in its pending $8 billion merger of equals with Six Flags
Citi, as administrative agent and joint lead arranger, in an amended and restated $1.5 billion unsecured multicurrency revolving facility for FMC Corporation
Definitive Healthcare, LLC (a portfolio company of Advent International) in $350 million senior secured facilities to refinance existing indebtedness immediately following its initial public offering
Flexera Software LLC in $1.7 billion first and second lien term and revolving facilities to finance its acquisition by Thoma Bravo
GHK Capital Partners in senior secured facilities to finance its acquisition of ITS Logistics, Inc.
Hayfin Capital Management, through Hayfin Services, as administrative and collateral agent, in a senior secured debtor-in-possession term facility for Avadim Health, Inc. to finance business operations during Avadim's chapter 11 bankruptcy proceedings
JPMorgan, as administrative agent, in an amended and extended $4 billion senior unsecured revolving facility featuring sustainability-linked pricing for Occidental Petroleum Corporation
Providence Equity Partners in senior secured facilities to finance its acquisition of a majority stake in 365 Retail Markets, LLC and 365 Retail Markets, LLC in senior secured incremental facilities to finance its acquisition of Avanti Markets, LLC and subsidiaries
Trebia Acquisition Corp., a SPAC sponsored by affiliates of Trasimene Capital Management and Bridgeport Partners, in $450 million senior secured revolving and term facilities to finance its $1.4 billion business combination with System1, LLC and Protected.net Group Limited (together with Trebia n/k/a System1) and to refinance existing indebtedness
Avi received his J.D. from Cardozo Law School and his B.A. from Yeshiva Bais Yisroel.
Firm News & Announcements
Firm News & Announcements