Biography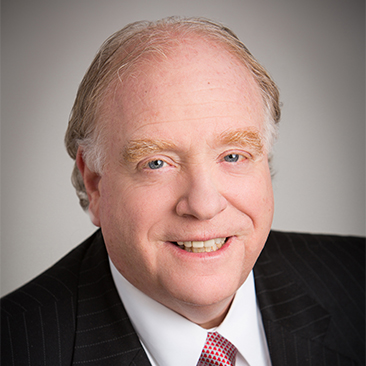 Arvin Maskin is Head of Weil's Product Liability and Mass Tort Practice Group, which was recognized in 2018 by The American Lawyer as the sole finalist for Product Liability Litigation Department of the Year." He has served as lead counsel in some of the largest mass tort and product liability litigations in the country. Formerly with the US Department of Justice in Washington DC, he was the government's lead counsel in such seminal matters such as the "Agent Orange" litigation.
He has been consistently successful in handling a broad range of domestic and international matters, including the defense, coordination and resolution of product liability, mass tort and consumer fraud litigations, in some cases seeking billions of dollars, involving asbestos, breast implants, food products, industrial chemicals and their by-products, genetic research, lead paint, aircraft, automotive products, electrical and navigation equipment, and pharmaceuticals and medical devices, as well as counseling relating to industrial, consumer and OTC products, FDA, EPA, NHTSA and Consumer Product Safety Act compliance, product recalls (domestic and international), the False Claims Act, the Alien Tort Statute, Congressional investigations, deceptive trade practice claims brought by state attorneys general, corporate acquisitions, product distribution, marketing and labeling, risk avoidance, insurance, internal investigations, food tampering, crisis management and strategic media communications.
Mr. Maskin is often sought in the defense of high-stakes, high-profile mass tort matters. He has been a lead counsel and negotiator in connection with World War II forced and slave labor class actions involving eight different nations, and has served as lead counsel in the defense and resolution of 33 separate state consumer fraud class actions and an MDL concerning some 170 million automobile and light truck tires. He has handled mass tort class actions involving African apartheid-related claims under the Alien Tort Statute, as well as class actions and related consumer fraud and personal injury litigations throughout the country involving the sale of hundreds of thousands of bullet-proof vests, including related suits brought by the U.S. Department of Justice under the False Claims Act seeking hundreds of millions of dollars. He is also a nationally recognized attorney on punitive damages, class actions and multidistrict litigation, as well as the use of science in the courtroom, and has chaired numerous national conferences and has counseled multinational corporations on all aspects of corporate crisis planning and risk avoidance.
Mr. Maskin is a Life Member of the American Law Institute and is a Fellow of the American and New York Bar Foundation. He was a member of the American Law Institute's Consultative Group for the Restatement of the Law of Torts (Third): Products Liability, and has served as a member of the Institute's Consultative Group for the Restatement of the Law of Torts: General Principles. He also served as a reviewer for the Manual for Complex Litigation (Third) for the Federal Judicial Center.
Currently, Mr. Maskin serves as Co-Chairman of the American Bar Association's Corporate Counsel Committee Section. He served as immediate past Co-Chair of the Mass Torts Litigation Committee, Litigation Section, and served as Chairman of the Enterprise Risk Management Task Force of the Committee on Corporate Counsel, Litigation Section. He also served as Co-Chair of the 2019 Litigation Section Annual Conference of the ABA. Mr. Maskin formerly served as Co-Chairman of the ABA Subcommittee on Complex Torts of the Corporate Counsel Committee, Litigation Section and Co-Chairman of the Mass Torts Litigation Committee of the Litigation Section. He was immediate past co-chairman of the ABA Mass Tort and Product Liability Subcommittee of the Committee on Corporate Counsel. He was also past Chairman of the Toxic and Hazardous Substances and Environmental Law Committee of the Torts and Insurance Practice Section of the ABA. He was appointed to the Task Force on Mass Torts of the US Chamber of Commerce, and serves as a member of the Boards of Advisors of Bloomberg BNA's Civil Trial Manual, Toxics Law Reporter and Product Safety & Liability Reporter, Leader Publications' Products Liability Law & Strategy, among others. He is a member of the Legal Policy Advisory Board of the Washington Legal Foundation, and a member of the International Association of Defense Counsel.
Mr. Maskin has been recognized by Benchmark Litigation since 2009 as a "Litigation Star" for Product Liability in the U.S. and since 2011 as a "Local Litigation Star" for Product Liability in New York. He is also recognized by Legal 500 as a "Leading Lawyer" for Product Liability and Mass Tort Defense, including in the Consumer Products and Toxic Tort specialties, with client commentators calling him "a legend of the defense bar" and "well-prepared, tenacious and strategic," and noting his "unique ability to see litigation clearly" and "convey the truth."
Mr. Maskin's appointments and memberships include:
Fellow, American Bar Foundation
Fellow, New York Bar Foundation
Member, Lawyers for Civil Justice
Member, Legal Policy Advisory Board, Washington Legal Foundation
Member, Task Force on Mass Torts of the US Chamber of Commerce
Member, American Law Institute
Member, ALI's Consultative Group for The Restatement of the Law of Torts (Third) Products Liability
Invited commentator for the Manual on Complex Litigation (Third) for the Federal Judicial Center
Former chairman of the Torts & Insurance Practice Section's Committee on Toxics & Hazardous Substances and Environmental Law, American Bar Association
Co-Chair of Mass Torts Litigation Committee, Litigation Section, ABA
Co-Chair of 2019 Litigation Section Annual Conference of the ABA
Chairman of Enterprise Risk Management Task Force of Committee on Corporate Counsel, Litigation Section, ABA
Mr. Maskin serves on the Board of Advisors of BNA's Toxics Law Reporter; BNA's Products & Safety Liability Reporter; and Leader Publications' Products Liability Law & Strategy
Awards and Recognition, Speaking Engagements, Guides and Resources, Latest Thinking, Firm News & Announcements
Arvin Maskin Named "Recommended" for Dispute Resolution: Product liability, mass tort and class action: toxic tort – defense

Award Brief — Legal 500 US

Arvin Maskin Named "Recommended" for Dispute Resolution: Product liability, mass tort and class action: consumer products (including tobacco)

Award Brief — Legal 500 US

Arvin Maskin Recognized as a National "Litigation Star" for Product Liability in the U.S.

Award Brief — Benchmark Litigation

Arvin Maskin Recognized as a "Local Litigation Star" for Product Liability in New York

Award Brief — Benchmark Litigation

Arvin Maskin Named a "Recommended" Lawyer for Product Liability and Mass Tort Defense: Pharmaceuticals and Medical Devices in the U.S.

Award Brief — Legal 500 US
ABA Section of Litigation's Corporate Counsel CLE Seminar

Speaker(s): Arvin Maskin, David R. Singh, Bambo Obaro and Erin Marie Choi

February 13-15, 2020 — Carlsbad, CA — Partner Arvin Maskin served as the 2020 Committee Co-Chair for the ABA Section of Litigation's Corporate Counsel CLE Seminar. During the three-day seminar, which took place in Carlsbad, CA, several Weil attorneys participated in panels. Partner David Singh moderated a panel titled "Efficient Case Management: Partnering with Opposing Counsel and the Judiciary to Minimize Court Burdens and Litigation Costs." Partner Bambo Obaro moderated a panel titled "Playing Nice in the Sandbox: An Interactive Discussion of How to Navigate Common Conflict Points in Outside and In-House Counsel Business Arrangements." Dallas associate Erin Choi moderated a panel titled "Litigation Jeopardy!" Weil partner Paul Genender also attended.

ABA Section of Litigation's Corporate Counsel CLE Seminar Speaker(s): Arvin Maskin and David R. Singh

February 14-16, 2019 — San Antonio, TX — Partner David Singh serves as the 2019 Committee Co-Chair for the ABA Section of Litigation's Corporate Counsel CLE Seminar. This year, partner Arvin Maskin will moderate a panel entitled "Critical Aspects of Enterprise Risk Management: Real World Perspectives."
Firm News & Announcements