Biography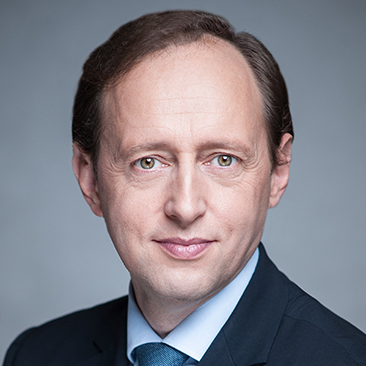 Artur Zawadowski is a legal advisor admitted to practice in Poland, a US-qualified attorney, and a partner in Weil's corporate department and the head of the Warsaw office's finance practice.
Artur Zawadowski is a legal advisor admitted to practice in Poland, a US-qualified attorney, and a partner in Weil's corporate department and the head of the Warsaw office's finance practice.
Artur graduated from the Faculty of Law and Administration of the University of Warsaw in 1994 and in 1999 obtained an LL.M. degree from Harvard University. From 1995 to 1997 Artur was a doctoral student at the Commercial Law Department of the University of Warsaw and lectured at the Faculty of Law. From 2005 to 2009, he lectured in law for the Executive and International MBA programs at Warsaw Technical University. He qualified as a legal advisor in Poland in 1998 and was admitted to the Bar Association of the State of New York in 2003. Prior to joining Weil in 1999, he worked at an international law firm in Warsaw and Washington.
Artur specialises in banking and finance law, with a particular focus on business reorganisation issues. He was commissioned by the Ministry of Justice to conduct a series of training sessions and conferences throughout Poland regarding the new Polish insolvency and restructuring law. He has served as an arbitrator in several proceedings before the Court of Arbitration at the National Chamber of Commerce. He is also a member of the Harvard Club of Poland.
His recent experience includes:
Coöperatieve Centrale Raiffeisen-Boerenleenbank and its subsidiary, Rabobank International Holding in connection the merger of Bank Gospodarki Zywnosciowej and Rabobank Polska.
Polish Television Holding in its $401 million high yield PIK toggle notes offering to finance the redemption of outstanding high yield notes.
TVN in the $565 million private placement of senior notes by TVN Finance Corporation III.
Netia in its acquisition of part of the network of a former cable operator Aster from UPC Polska.
Polimex-Mostostal, financial reorganisation and restructuring of its capital group.
Cinema City International in a comprehensive refinancing arrangement which included $276 million in secured, multicurrency syndicated credit facilities to refinance all credit and loan facilities of the group.
Credit Suisse Securities (Europe) and Barclays Bank in the $313 million offering of euro-denominated senior secured notes by Ciech Group.
Ciech in the sale by its subsidiary, Zaklady Chemiczne Zachem, of its TDI business to BASF and BASF Polska.
Ciech in financial restructuring of its subsidiary Zachem, including studying various scenarios and implementation of chosen scenario.
Katowicki Holding Weglowy in its $322 million secured bond issuance program.
PBG in financial reorganisation and restructuring and bankruptcy proceedings in its capital group.
PKO Bank Polski in the issuance by its subsidiary, PKO Finance, of $1 billion in senior ten-year bonds which will be traded on the Luxembourg Stock Exchange and the proceeds of which will be used to refinance the bank's existing financial indebtedness as well as for general corporate purposes.
ITI Media Group and TVN in the agreement with Vivendi, through its Polish subsidiary Canal+, to combine their pay-TV operations in Poland in a joint venture, reported to be valued, at $1.7 billion named "n/C+".
Netia in its acquisition of Crowley Data System from Crowley Data and Crowley Poland.
Netia in connection its acquisition of Telefonia Dialog from KGHM Polska Miedz.
Koleje Mazowieckie (Mazovian Railways) in the issuance of €100 million 6.750% Euronotes due 2016 to finance the purchase of new rolling stock and modernize the company's existing rolling stock.
TVN in its €175 million high yield offering of fixed rate Senior Notes due 2018.
PKO Bank Polski in a €3 billion programme for the issuance by PKO Finance of loan participation notes to be admitted to trading on the Luxembourg Stock Exchange, for the sole purpose of financing senior and subordinated loans to PKO Bank Polski.
ITI Group in structuring the financing of the acquisition by TVN of Neovision Holding ('n' TV) from ITI Media Group through the issuance of €148 million in high yield notes and €40 million in promissory notes, and the related waivers and amendments to the €320 million Strateurop Facilities Agreement between ITI Group and a consortium of banks led by Bank Pekao.
Mennica Polska in its proposed $92 million tender offer for 54.95% of the shares in Ruch.
The managers/underwriters: Goldman Sachs International, Citi, Deutsche Bank, UBS in CEDC Finance Corporation International's $380 million offer of its 9.125% Senior Secured Notes due 2016 and €380 million offer of its 8.875% Senior Secured Notes due 2016.
Feroco and its shareholders in the restructuring of its outstanding currency options of approximately PLN 146 million.
Netia in connection its PLN 65 million sale of UMTS equipment to P4, the operator of the Play mobile network in Poland.
Bank Zachodni WBK, as lender, to finance the acquisition of a 60% stake in WEMA.
Netia in its acquisition of a 100% interest in Tele2 Polska from Tele2 Sverige.
Netia in its investment credit facility of up to PLN 375 million provided by a consortium of banks and arranged by Rabobank Polska.
Asseco Poland and ABG in their share exchange merger through the acquisition of ABG by Asseco Poland.
CTL Logistics and its founder, Jaroslaw Pawluk, in the leveraged buyout financing of the acquisition of CTL Logistics SA by Bridgepoint funds.
BRE Bank in a structured mezzanine finance transaction involving a PLN 30 million convertible bond offering by Marvipol.
CDM Pekao in the PLN 14 million Series G Shares Offering by Sfinks Polska.
Enterprise Investors and Polish Enterprise Fund VI in the leveraged buyout financing of their acquisition of the Jaan Nordglass Group.
Asseco Poland in the PLN 580 million financing for the acquisition of an equity interest in Prokom Software.
Bank BPH in the provision of a PLN 560 million revolving investment loan to PROKOM Investments.
Petrolinvest regarding a PLN 300 million syndicated investment loan.
PROKOM Investments in the $30 million financing for its corporate aircraft acquisition.
The Friends of Integration Association in drafting leaflets and a "law in practice" guide that instructs individuals on how to initiate administrative proceedings to remove obstacles that prevent disabled individuals from having access to urban infrastructure.
For many years Artur Zawadowski has been recognised by international legal rankings such as Chambers & Partners, The Legal 500, IFLR1000, PLC Which Lawyer?, Expert Guides and Best Lawyers, as one of the best lawyers in Poland for restructuring & insolvency, banking & finance, capital markets, corporate law and M&A, private equity, TMT and insurance.
The prestigious legal ranking publication Chambers & Partners has since 2011 ranked Artur as one of Poland's finest restructuring & insolvency specialists and since 2008 it has recommended him for banking and finance. According to the most recent report, "Artur Zawadowski is a banking and finance specialist who is closely involved in the firm's highlighted restructuring cases. A client praises his client service skills, noting that he is 'very communicative and takes care of the client.' He receives further praise for his negotiation skills."
Another prestigious legal ranking publication, The Legal 500, has since 2012 recommended Artur for banking and finance, since 2014 for restructuring and insolvency and in its last edition it recommended him for investment funds. According to the most recent report, "Artur Zawadowski is 'hugely experienced.'"
Artur received an honorary award in the 2006 Pro Bono Attorney of the Year and received the 2007 Benefactor Award for his activities and involvement in pro bono work.
Artur is fluent in English.
Awards and Recognition, Firm News & Announcements
Arthur Zawadowski named a Recommended lawyer for Restructuring and Insolvency for 2012

Award Brief — Practical Law Company Which Lawyer? (PLC)

Artur Zawadowski named "Leading" Lawyer for Restructuring/Insolvency in Poland

Award Brief — Chambers Europe 2012

Artur Zawadowski named a "Leading" Lawyer for Restructuring/Insolvency in Poland

Award Brief — Chambers Global 2012
Firm News & Announcements