Biography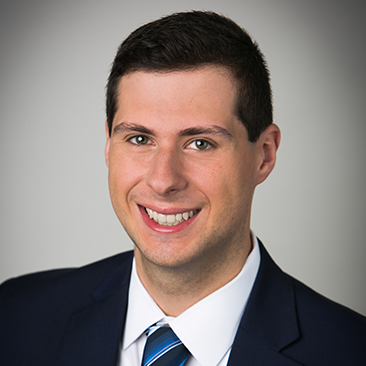 Anthony Zangrillo is an associate in Weil's Capital Markets practice and is based in New York. Mr. Zangrillo participates in advising both issuers and underwriters in connection with public and private offerings of securities and other capital markets transactions, including investment grade and high yield debt offerings. Mr. Zangrillo also regularly advises companies with respect to SEC reporting obligations, corporate governance and other corporate and securities law matters.
Mr. Zangrillo has been part of the teams advising:
AMC Entertainment Holdings, Inc.

in its $600 million issuance of senior unsecured convertible notes to Silver Lake to finance AMC's repurchase of a portion of its stock held by Dalian Wanda Group Co., and to pay a special dividend.

JP Morgan

and another major financial institution

, as joint book-running managers and representatives of the underwriters, in a $2.4 billion senior bond offering by Parker-Hannifin Corporation to finance in part its $3.7 billion acquisition of LORD Corporation.

Claire's Stores, Inc.

in its prearranged restructuring efforts related to more than $2 billion in funded debt.

Ceridian HCM Holding Inc. (a publicly traded company backed by affiliates of Thomas H. Lee Partners, L.P. (THL) and Cannae Holdings, LLC) as selling shareholders, THL and Cannae, in a $531 million Rule 144A sale of 10 million shares of Ceridian common stock.
Gores Holdings IV, Inc., a SPAC sponsored by The Gores Group, in its $425 million initial public offering.

Gores Metropoulos, Inc.

, a SPAC sponsored by an affiliate of The Gores Group and Dean Metropoulos, in its $400 million initial public offering.

PG&E Corporation

and Pacific Gas and Electric Company, one of the largest combined natural gas and electric energy companies in the United States and the largest utility company in the State of California, in their chapter 11 cases. PG&E has approximately 16,000,000 customers, 24,000 employees and estimated liabilities (including contingent and disputed liabilities) in excess of $50 billion.

VIVUS, Inc.

in a $110 million issuance of senior secured notes and of warrants for up to 3.3 million of its common shares to finance, in part, its $135 million acquisition of Pancreaze.

Morgan Stanley

and Goldman Sachs in high grade commitment letters.
Mr. Zangrillo also maintains an active pro bono practice, and currently assists nonprofit organizations in corporate matters and various privacy matters related to Freedom of Information Law requests.
Mr. Zangrillo received his J.D. from the Fordham University School of Law in 2017, where he served as the Online Editor for the Fordham Intellectual Property, Media & Entertainment Law Journal. He received his B.A. from New York University in 2014.
Firm News & Announcements
Firm News & Announcements