Biography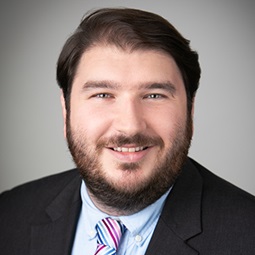 Angelo G. Labate is an associate in Weil's Litigation Department, where his practice encompasses a broad range of complex commercial litigation in state and federal courts nationwide.
Angelo's recent experience includes serving on Weil teams representing:
GlobalFoundries in a multi-billion dollar breach of contract dispute adverse to IBM arising from GlobalFoundries's acquisition of IBM's chip manufacturing business.
Nuance Communications in an action against IBM in New York federal court in relation to the software powering IBM's Watson, DeepQA
Exide Technologies in successfully obtaining plan confirmation and approval to abandon a California site over an objection by California's Department of Toxic Substances Control that included unfounded allegations that the site posed an imminent threat.
Speedcast International Limited, and its affiliated debtors, a provider of remote communications and IT services, in their chapter 11 cases.
Pilgrim's Pride in a series of federal class actions across the country brought by direct and indirect purchasers alleging that the major chicken producers reduced output to raise the price of broiler chickens.
Angelo also has an active pro bono practice that includes representing LGBTQ asylum applicants in federal immigration court proceedings and advising non-profit organizations on a wide-array of topics, including: the Public Art Fund and Alianza Domincana Inc.
Angelo received his J.D. from the University of Notre Dame Law School, magna cum laude, where he was an Articles Editor with the Notre Dame Law Review, a Dean's Circle Fellow, and recipient of Faculty Awards for Excellence in: Contract, Remedies, Freed of Speech, and International Arbitration. Angelo's note Bankruptcy's Grey Area: Are Bankruptcy Courts "Courts of the United States"? was published in the Notre Dame Law Review. During his final year of law school, Angelo interned with Magistrate Judge Michael G. Gotsch, Sr. in the United States District Court for the Northern District of Indiana. Angelo received his B.A. and MST from Fordham University, and prior to law school, he was a Teach For America Corps Member, where he taught middle school history and geography.
Firm News & Announcements
Firm News & Announcements