Biography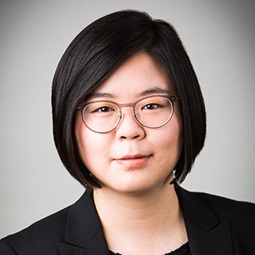 Angeline Joong-Hui Hwang is an associate in the Restructuring Department of Weil's New York office. Angeline's practice covers complex corporate restructuring, bankruptcy, and insolvency proceedings, and crisis management. Her experience includes advising publicly- and privately-held debtors across a broad range of industries, including retail, financial services, and energy.
Angeline received her J.D. from Georgetown University Law Center, where she was a Global Law Scholar, and received her B.A., summa cum laude, from Pepperdine University, majoring in International Studies with a Political Science specialization and minoring in Asian Studies.
Angeline has played a role on a number of teams advising:
Debtor/Company-side Experience:
NPC International, Inc. and its debtor affiliates in their chapter 11 cases involving over $900 million of funded debt. NPC is America's largest franchisee company with over 1,600 restaurants across two iconic brands–Pizza Hut and Wendy's and more than 35,000 employees.
Chisholm Oil and Gas Operating, LLC, and its affiliates, an exploration and production company focused on acquiring, developing, and producing oil and natural gas assets in the Anadarko Basin in Oklahoma, in their chapter 11 cases.
Sears Holdings Corporation and its affiliated debtors in their chapter 11 cases. Sears is one of the largest retailers in the world and its chapter 11 cases represent one of the largest retail chapter 11 cases in history. At the time of commencing these cases, Sears had more than 68,000 employees and approximately $6 billion in debt.
Ditech Holding Corporation, one of the nation's largest mortgage servicers, and certain of its affiliated debtors in their pre-arranged chapter 11 cases. Ditech and its subsidiaries had approximately $15-17 billion in debt and mortgage-related liabilities, including residential mortgage securities funding obligations. At the time of filing, Ditech filed a restructuring support agreement ("RSA") backed by holders of more than 75% of its first lien term loan debt. Ditech's RSA provides for a dual-track restructuring strategy that allows the debtors to evaluate various strategic alternatives with a backstopped emergence plan as they continue to provide customers with home financing solutions and high-quality service.
Claire's Stores, Inc., one of the nation's largest retailers with more than 4,000 owned and franchised locations globally, in its prearranged restructuring efforts related to more than $2 billion in funded debt.
Walter Investment Management, Inc., the fifth-largest mortgage servicer in the United States, in its prepackaged restructuring efforts related to more than $2 billion in funded parent-level debt and more than $13 billion in other funded debt obligations. This one-of-a-kind restructuring plan allowed this highly regulated enterprise to avoid filing its operating companies for chapter 11 while simultaneously discharging the operating companies' guarantees of funded debt at the holding company. The restructuring plan also provided a recovery of 50% of the recognized company's common stock to existing shareholders while simultaneously reducing the company's funded debt by more than $600 million.
Creditor/Sponsor/Acquiror/Other Experience:
An ad hoc group of secured lenders to Nordic Aviation Capital, the world's largest regional aircraft lessor, on bespoke restructuring transactions for multiple aviation financing structures implemented under pre-arranged U.S. chapter 11 proceedings, including a consensual remarketing and mortgage enforcement for certain financing arrangements.
Firm News & Announcements
Firm News & Announcements