Biography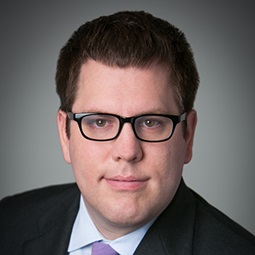 Andrew Gesior is an associate in the Patent Litigation practice group in Weil's New York office and a member of Weil's life sciences patent litigation team.
Andrew has experience in Hatch-Waxman and biologics litigation involving a number of drug products and drug-related technologies, and is also extensively involved in inter partes review proceedings before the U.S. Patent and Trademark Office. Andrew has extensive training in biochemistry and molecular biology, and during and after college, worked as a cloning specialist at the Center for Eukaryotic Structural Genomics, where he also focused on protein harvesting, purification, and analysis. Andrew received his J.D. from New York University School of Law and his B.S. from the University of Wisconsin, and also served as the teaching assistant during law school for the Life Sciences Patent Law class at NYU.
Andrew is licensed to practice before the U.S. Patent and Trademark Office.
Firm News & Announcements, Speaking Engagements
Firm News & Announcements