Biography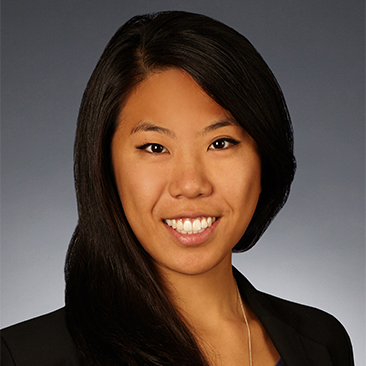 Anais Ning is an associate in Weil's Tax Department and is based in Dallas. Ms. Ning participates in representing Firm clients on the tax aspects of a wide range of corporate transactions, including mergers and acquisitions, divestitures and financings.
Ms. Ning has been part of the teams advising:
Advent International Corporation in its acquisition of a 45% stake in Conservice, LLC
Bollé Brands, Inc. (a portfolio company of A&M Capital Advisors Europe) in its take-private of SPY Inc.
CPP Investments in, together as co-investor with Permira and GIC, the acquisition of a majority stake in Lytx, Inc., in a transaction that valued Lytx at more than $2.5 billion
Hayfin Capital Management LLP in the up to $300 million sale of Paradigm Spine, LLC
Kainos Capital in its combination of its portfolio companies: Kettle Cuisine, Bonewerks CulinArte' and Savory Creations, into one business operating as Kettle Cuisine
Koshidaka Holdings Co., Ltd. in the U.S. aspects of its acquisition of Curves and of Curves for Women II, L.C.
Paycor, Inc. in its sale to Apax Partners
Providence Equity Partners in its acquisition of a majority stake in n2y, LLC
Snow Phipps Group in, together with PIMCO, the acquisition of Series A Convertible Preferred Stock and warrants to purchase shares of common stock of Velocity Financial, Inc.
SoftBank Vision Fund, together with Toyota Motor Corporation and DENSO Corporation, in a $1 billion investment in the Advanced Technologies Group of Uber Technologies Inc.
Tempo Music Investments, LLC (Tempo) (a portfolio company of Providence Equity Partners) in its acquisitions of the assets of Influence Media Music SPV, LLC and certain assets of Barometer Music Royalty Fund I Inc.; and in Tempo's joint venture with Warner Music Group Corp.
Trive Capital in its sale of Southern Towing Company, LLC
VectorLearning (d/b/a Vector Solutions) (a portfolio company of Providence Equity Partners), as parent of RedVector.com, LLC, in RedVector's acquisition of Convergence Training, LLC; and subsequently Providence Equity Partners in its sale of Vector Solutions
WPX Energy, Inc. in its $2.5 billion acquisition of Felix Energy
Ms. Ning received her J.D., cum laude, from Duke University School of Law, where she was a member of the Duke Law Journal's Editorial Board. She also received her M.A. (Economics) from Duke University and her B.A. (Music and Philosophy), summa cum laude, from the University of North Carolina at Chapel Hill.
Firm News & Announcements
Firm News & Announcements