Biography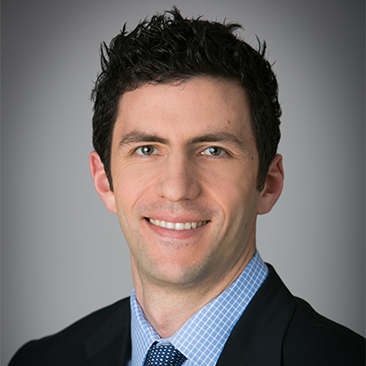 Ami Zweig is a senior associate in Weil's Employment Litigation Practice Group. He has participated in the representation of employers in a wide range of matters, including restrictive covenant and trade secret litigations; Title VII, ERISA, and wage and hour class actions; breach of contract and employment termination disputes; whistleblower actions; and claims of discrimination, harassment, and retaliation, in both federal and state courts as well as in arbitration and mediation, including deposition and trial experience.
Additionally, Mr. Zweig counsels employers with respect to all aspects of employment law, from "day-to-day" issues to more complex, unusual, or high-stakes matters. In that capacity, Mr. Zweig regularly works with C-suite executives, general counsels, heads of human resources, and other legal and human resources professionals for clients in the financial services industry, non-profit organizations, and others. He has extensive experience drafting and negotiating employment and separation agreements, reviewing employee handbooks, and advising with respect to restrictive covenant agreements. Mr. Zweig also has worked on various matters in the sports industry. He has published on assorted topics in the field of employment law, and has presented on the topic of sexual harassment in the workplace.
Mr. Zweig was a member of a Weil team that tried an intensive, expedited arbitration for a New York-based investment management firm involving violations of restrictive covenants triggered when certain key members of the firm's management team departed to set up a new fund. He was also part of the Weil teams that successfully defended and resolved a misappropriation of trade secrets action in Kansas federal court against an extended stay hotel company, and a litigation in the S.D.N.Y. against a Dutch public company and owner of the Amsterdam, Brussels and Paris stock exchanges, and various subsidiaries, by the former CEO and minority shareholder of a subsidiary company asserting breach of contract and discriminatory retaliation claims. Most recently, Mr. Zweig has been a member of Weil teams representing one of the top U.S. government contractors in connection with a restrictive covenant dispute in Maryland federal court involving a senior business development executive, and the Board of a New York not-for-profit in connection with the investigation and resolution of a whistleblower hotline complaint against a high-ranking executive at the organization.
Mr. Zweig has been recognized by Legal 500 as a "Next Generation Lawyer" in the areas of Labor and Employment Disputes as well as Workplace and Employment Counseling.
Mr. Zweig serves as a member of the Leadership Counsel of Lawyers for Children, a New York City-based non-profit organization. Prior to joining Weil, Mr. Zweig spent a year as a law extern with The Legal Aid Society's Employment Law Unit, where he represented clients in administrative hearings and assisted with wage-and-hour litigations.
Mr. Zweig received his B.A. from Duke University and his law degree from the University of Michigan Law School.
Awards and Recognition, Latest Thinking
Ami Zweig Named a "Next Generation" Lawyer for Labor and Employment Disputes in the U.S.

Award Brief — Legal 500 US

Ami Zweig Named a "Next Generation" Lawyer for Workplace and Employment Counseling in the U.S.

Award Brief — Legal 500 US