Biography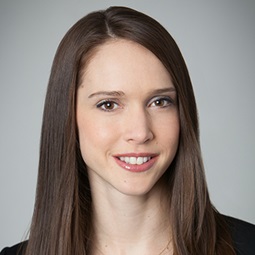 Amanda Shulak is counsel in Weil's Securities Litigation practice, where she focuses on counseling with respect to internal and government investigations, as well as litigating securities and complex business matters.
Amanda has extensive experience advising on internal investigations, as well as governmental and regulatory investigations and inquiries by the Securities and Exchange Commission, the Commodity Futures Trading Commission, the Financial Industry Regulatory Authority, and state attorneys general. She also has litigated significant securities disputes in federal court. Some of her recent representative experience includes:
Representing a major broker-dealer in connection with a wide variety of regulatory inquiries and investigations commenced by the SEC under the Investment Advisers Act and by state agencies.
Representing a global investment bank in connection with an internal investigation of fraud and theft perpetrated by a former employee, as well as a referral to the U.S. Attorney's Office for the Southern District of New York.
Representing former members of the Board of Directors of a global, publicly traded technology company in litigation arising out of a terminated merger transaction.
Counseling a publicly traded Fortune 500 building materials manufacturer in connection with a civil and criminal investigation into an alleged Ponzi scheme in which the client made an investment.

Advising the Board of Directors of a NYSE-listed company in connection with a financial restatement.

Winning a total victory for Morgan Stanley after a New York federal jury issued a verdict of no liability in a rare trial of private insider trading claims asserted by a Russian billionaire and his Netherlands-based investment vehicle, Veleron Holdings, regarding a transaction made in the lead-up to the financial crisis. The Second Circuit later affirmed.
Successfully representing Morgan Stanley in a bankruptcy court adversary proceeding regarding a $4 billion dispute arising out of the 2007 Tribune Co. leveraged buy-out (on which Morgan Stanley served as a financial advisor) and the company's subsequent bankruptcy.
Amanda also has an active pro bono practice. Following graduation from law school, she spent a year as a pro bono attorney for Advocates for Children of New York in the Juvenile Justice Project, where she represented parents of at-risk NYC special education students to obtain appropriate school placements and compensatory educational services. At Weil, Amanda has continued to handle matters for Advocates for Children as part of her pro bono practice.
Amanda received her B.A. with distinction from the University of Michigan, where she double majored in political science and Spanish. She received her J.D. with honors from Emory University School of Law, where she was Executive Managing Editor of the Emory Law Journal.
Firm News & Announcements
Firm News & Announcements