Biography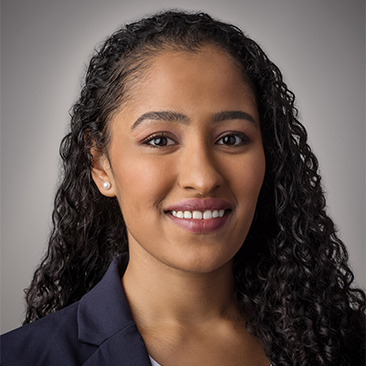 Ms. Do Couto is an associate in the patent litigation group and is based in Houston.
Since joining Weil, she has worked on matters related to biochemistry and mechanical engineering. Following her first year as an associate, Ms. Do Couto served as a judicial law clerk for the Honorable Robert W. Schroeder in the U.S. District Court for the Eastern District of Texas. Her experience also includes serving as a law clerk with the U.S. International Trade Commission's Office of Unfair Import Investigations, where she primarily worked on patent related matters. In 2012, Ms. Do Couto co-authored an article on prior art accessibility standards at the USPTO, which was selected for publication by Law360.
Before joining the Firm, she served as the business operations manager for a technology organization and provided private chemistry tutoring to college students. She earned her B.S. in chemistry at the George Washington University, where she was a National Science and Mathematics Grant recipient. Ms. Do Couto earned her J.D. with honors from the George Washington Law School, where she focused her studies on patent specialty courses and competed in patent law mock trial.
*Admitted to practice in D.C. and New York.
Awards and Recognition, Speaking Engagements, Guides and Resources, Latest Thinking, Firm News & Announcements