Biography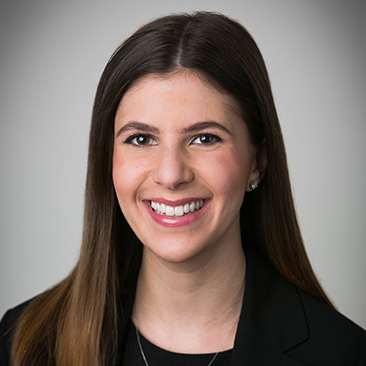 Alyson Warhit is an associate in Weil's Complex Commercial Litigation practice, where she focuses on corporate, consumer, IP and bankruptcy disputes and counseling for companies in a broad range of industries, including media, insurance, and commodities.
Some of Ms. Warhit's recent experience includes serving on Weil teams representing:
a private equity fund in a significant insurance coverage litigation in New York Supreme Court relating to $400 million in stolen oil.
CBS Radio in a putative class action in Wisconsin federal court asserting claims for violations of the Telephone Consumer Protection Act.
a major e-commerce company in a contract dispute relating to a multi-year operating agreement with a former business partner, in which following a five-day evidentiary trial and post-trial briefing, Weil secured a complete victory and significant damages for the client.
LBI Media Inc. and its affiliates, one of the nation's largest Spanish-speaking television and radio broadcasting and media companies, in connection with their prearranged chapter 11 cases.
Ms. Warhit was also part of the pro bono team representing the Bergen Rockland Eruv Association in a dispute with three townships in Bergen County, New Jersey, regarding the townships' attempts to halt the expansion of an eruv in Rockland County, New York. In 2019, Ms. Warhit helped secure for the Congregation Shomrei Torah of Clifton, NJ one of the largest-ever recoveries under the federal Religious Land Use and Institutionalized Persons Act in connection with years-long delays and disparate treatment by the Clifton Planning Board that prevented the Congregation from building a house of worship. In recognition of her work on these matters, she received the Weil Pro Bono Service Award in 2017, 2018, and 2019.
Ms. Warhit received her J.D. from Harvard Law School, where she was an editor of the Harvard Negotiation Law Review. She received her B.A. in Government, Phi Beta Kappa, from Cornell University.
Latest Thinking, Firm News & Announcements
Firm News & Announcements