Biography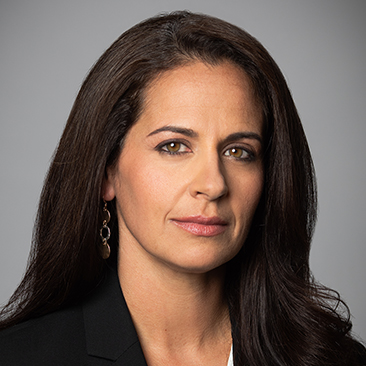 Allison M. Brown is a partner and trial lawyer in Weil's Litigation Department. She regularly appears in courts around the United States to litigate all phases of a wide range of complex matters, including commercial, environmental, pharmaceutical product liability, and mass tort actions.
Ms. Brown's recent trial victories and representations include serving as:
Trial counsel for Johnson & Johnson in a personal injury suit in South Carolina state court alleging that exposure to asbestos in J&J's Baby Powder caused plaintiff's rare form of cancer. Following one week of trial in May 2019, the jury returned a unanimous 12-0 verdict. This is the third such victory Ms. Brown has achieved on behalf of J&J, following two others in New Jersey state court.
Trial counsel for Johnson & Johnson in a personal injury case in New Jersey state court. The plaintiff – one of many in similar cases pending around the country – alleged that exposure to trace asbestos in Johnson's Baby Powder caused his mesothelioma. Following four weeks of trial, in March 2019 the jury returned a unanimous, 6-0 verdict after deliberating for less than 25 minutes. This follows closely on the heels of another unanimous victory Ms. Brown obtained for J&J in a similar case in October 2018, also in New Jersey state court. As a result of the victory, The American Lawyer recognized Allison Brown "Litigator of the Week." Weil was also named a "Legal Lion" by Law360 for this verdict.
Trial counsel for Johnson & Johnson in a bellwether trial in New Jersey state court. Plaintiff sued for failure to warn, design defect, and manufacturing defect, alleging that J&J's Baby Powder contained asbestos and caused the plaintiff's cancer. After a four-week trial, during which Ms. Brown led the examination of plaintiff and defense experts, the jury returned a unanimous defense verdict in October 2018 – marking the first win for the company in New Jersey state courts, where thousands of similar cases are pending. The American Lawyer featured the verdict in its "Litigator of the Week" series, describing it as "a slam dunk for the defense."
Trial counsel for Spanish energy company Repsol in a billion-dollar complex commercial dispute concerning pollution of the Passaic River in New Jersey. Ms. Brown successfully argued a significant summary judgment motion on an alter ego theory of liability, effectively eliminating all claims against Repsol in this decade long litigation. She is currently defending this win on appeal.
Trial counsel for Procter & Gamble in a class action lawsuit regarding a popular probiotic. Ms. Brown led the expert witness development in this case, which resulted in a favorable settlement prior to trial.
Trial counsel for a transportation equipment leasing company in an international mass tort arising from a major train derailment in Lac Megantic, Quebec, which involved complex bankruptcy and contractual indemnification issues. She also served as lead trial counsel for the same company in a first-of-kind multi-million dollar breach of contract case regarding damage to transportation equipment.
Trial counsel for a national office supply company in a high-profile antitrust case brought by the Federal Trade Commission to block a multi-billion dollar merger. At trial, Ms. Brown led the cross examinations of several of the government's key customer and competitor witnesses.
Additionally, over the last several years, Ms. Brown has been involved in a number of different pharmaceutical product liability litigations. She has served as trial counsel, coordinated trial strategy, developed numerous scientific and medical expert witnesses, and taken countless depositions of plaintiffs, prescribing and treating physicians, and expert witnesses.
Ms. Brown also played an integral role on the trial team that that secured a defense verdict for Philip Morris USA, Inc., in a case brought by 37 St. Louis hospitals against six tobacco companies, claiming more than $455 million in economic damages. Ms. Brown regularly argued evidentiary matters throughout the four-month trial and prepared key aspects of the defense case against the individual hospital witnesses. She continues to perform various different trial roles on behalf of Philip Morris.
Ms. Brown has an active pro bono practice. She appears regularly in Philadelphia Family Court on behalf of the Support Center for Child Advocates, as a court-appointed attorney for dependent children. She also recently secured a six-figure settlement for a Riker's Island inmate, alleging physical injuries, as well as a violation of his religious rights.
Ms. Brown serves as Chair of the American Bar Association's Mass Torts Litigation's Pharmaceutical and Medical Device Litigation Subcommittee. In 2019, Ms. Brown was named one of the 500 Leading Lawyers in America by Lawdragon 500, one of the "Top 250 Women in Litigation" by Benchmark Litigation, and as well as one of 31 Litigation "Trailblazers" nationwide by National Law Journal. She has also been recognized by Legal 500 as a recommended lawyer for General Commercial Disputes and in two product-related areas: Pharmaceuticals and Medical Devices – Defense and Toxic Tort – Defense.
Awards and Recognition, Speaking Engagements, Latest Thinking, Firm News & Announcements
Allison Brown Named Litigation "Trailblazer"

Award Brief — National Law Journal 2019

Allison Brown Named Among Top 250 Women in Litigation in the U.S.

Award Brief — Benchmark Litigation

Allison Brown Named Among 500 Leading Lawyers in America

Award Brief — Lawdragon 500

Allison Brown named a "Recommended" Lawyer for General Commercial Disputes in the US

Award Brief — Legal 500 US

Allison Brown named a "Recommended" Lawyer for Pharmaceuticals and Medical Devices – Defense in the US

Award Brief — Legal 500 US
Short Circuits: Brief Updates on Noteworthy Issues from the 12 Federal Circuits and Their States

Speaker(s): Allison M. Brown

June 07, 2018 — Chicago, IL — Weil Litigation partner Allison Brown will be participating as moderator at a session at the Trial Lawyers of America's Annual Meeting entitled "Short Circuits: Brief Updates on Noteworthy Issues from the 12 Federal Circuits and Their States."

ADR for Complex Claims: Choosing and Using the Most Effective Resolution Instruments

Speaker(s): Allison M. Brown

August 25, 2016 — Webinar
Firm News & Announcements