Biography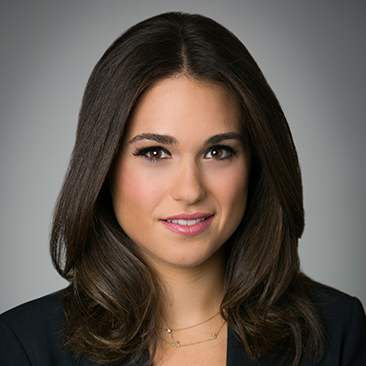 Alexis Kellert is a litigation associate in Weil's Products Liability practice group. She focuses her practice on the defense of product liability actions, class actions, and other complex litigation. She has worked on teams representing major domestic and international corporations in product liability, consumer fraud, and False Claims Act cases.
Among her recent notable experience, Ms. Kellert worked as part of the Weil team that secured a complete defense jury verdict for Johnson & Johnson following a four-week trial in New Jersey state court of claims that J&J's baby powder contains asbestos and causes cancer. She also assisted a Weil team that won summary judgment on behalf of Spanish energy company Repsol in a billion-dollar complex commercial dispute. The team also obtained a judgment that entitled Repsol to recover the entire $65 million under its Spill Act counterclaim. She also worked as part of the Weil trial team in a high-profile antitrust case brought by the Federal Trade Commission to block a multi-billion dollar merger between two national office supply companies. Additionally, she has played an active role on a Weil team representing another commercial client involved in a multi-million dollar contract dispute regarding damaged commercial assets. Her role on the matter has involved conducting and defending depositions, assisting with witness preparation, and drafting various pleadings and motions including discovery motions, summary judgment, Daubert motions, and pre-trial submissions.
In addition to her active practice, Ms. Kellert is a regular contributor to Weil's Product Liability Monitor, a blog that discusses key trends, developments, and events in product liability and mass tort law. She has written on a variety of topics, with a focus on risk assessment and class certification issues. Ms. Kellert is also a member of the Firm's Associates Committee.
Ms. Kellert received her J.D. from the Georgetown University Law Center in 2014, where she was a member of The Tax Lawyer. While in law school, she worked as an admissions counselor for the Office of J.D. Admissions. Ms. Kellert received her B.A., summa cum laude, from Emory University in 2011.
Awards and Recognition, Speaking Engagements, Guides and Resources, Latest Thinking, Firm News & Announcements
Firm News & Announcements