Biography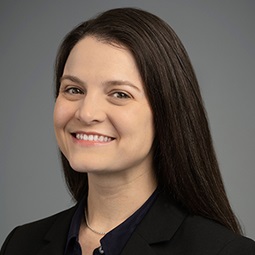 Alexis Brown-Reilly is counsel in Weil's Antitrust/Competition practice. She focuses her practice on all aspects of the merger review process, including clearance internationally and under the Hart-Scott-Rodino Act, as well as agency investigations and litigation.
Alexis
 also represents clients in other areas of antitrust law, including private litigation and compliance counseling. She has experience across a wide range of industries, including telecommunications, technology, information management, pharmaceuticals, chemicals, and financial services.
Alexis is a former trial attorney at the Department of Justice Antitrust Division, where she focused on telecommunications matters. She worked on significant merger investigations and was an integral member of the Division's trial team in the ATT/Time Warner Litigation. Alexis was awarded the Assistant Attorney General Award in 2018 and 2019 for her work on key Division matters. Alexis also previously worked as an honors paralegal in the Federal Trade Commission's Bureau of Competition, where she assisted on merger and non-merger investigations and received an Official Commendation for Meritorious Service for her work on the Federal Trade Commission and Department of Justice Commentary on the Horizontal Merger Guidelines.
Alexis received her J.D., with honors, from the George Washington University Law School, where she served as articles editor for The George Washington International Law Review. She earned her B.A., summa cum laude, from Virginia Tech, where she was elected to membership in Phi Beta Kappa.
Speaking Engagements, Latest Thinking, Firm News & Announcements
Health Care and Pharmaceuticals: International Recent Developments in Health Care & Pharmaceuticals Antitrust

Speaker(s): Alexis Brown-Reilly and Neil Rigby

December 9, 2020 — Virtual Conference Panel – ABA Antitrust Section — Weil Counsel Alexis Brown-Reilly and Neil Rigby participated in a panel hosted by the Health Care & Pharmaceuticals and International Committees of the ABA Antitrust Section. The panel was part of a series of programming focused on the international, antitrust developments in the health care and pharmaceuticals industries. The speakers discussed the enforcement developments in merger control, restrictive agreements, and abuse of dominance in the EU, Asia, and Mexico.

The Role of the Young Lawyer in an Agency Investigation Speaker(s): Alexis Brown-Reilly

June 15, 2015 — Weil Antitrust/Competition associate Alexis Brown-Reilly participated as a panel speaker in the ABA Antitrust Section's program on the role of the young lawyer during regulatory reviews and government investigations. Ms. Brown-Reilly was part of a panel composed of practitioners that have spent time working in both private and government practice. The panel sought to educate young lawyers and law students on the type of work they will be doing as they start their careers and move through the first few years of practice.
Firm News & Announcements