Biography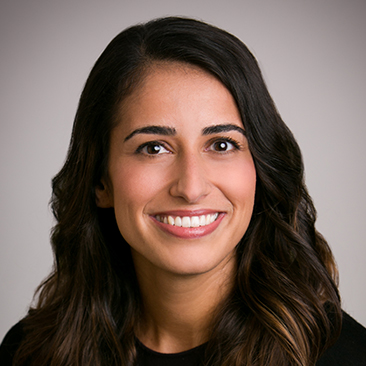 Alexandria Swette is an associate in Weil's Securities Litigation practice, where she focuses on shareholder class action and derivative suits, litigation arising from mergers and acquisitions, and internal investigations. She also has experience advising boards of directors, senior management, and special committees on a broad range of corporate governance, disclosure, and regulatory matters.
Some of Ms. Swette's notable experience includes serving on Weil teams representing:
First Data Corporation in securing a dismissal in a putative class action lawsuit alleging breach-of-contract claims in the Eastern District of New York.
AIG in several "opt-out" securities fraud cases arising out of the 2008 financial crisis, which concluded with favorable settlements.
El Paso Pipeline GP Company, L.L.C. in securing a complete reversal by the Delaware Supreme Court of a $171 million trial verdict issued by the Delaware Court of Chancery against the Kinder Morgan subsidiary in a derivative lawsuit brought by a limited partner.
A number of public and private companies in internal investigations pertaining to allegations of accounting irregularities, fraud, and employee misconduct.
Ms. Swette also has an active pro bono practice, focusing primarily on prisoners' rights litigation.
Ms. Swette obtained her B.A. in political science and legal studies, with honors, from Northwestern University. She received her J.D. from Boston University School of Law, where she was a Public Interest Scholar, the Submissions Editor of the Public Interest Law Journal, and the President of the Women's Law Association. During law school, Ms. Swette published a note entitled, "Sufferings Peculiarly Their Own: The Thirteenth Amendment, In Defense of Incarcerated Women's Reproductive Rights," 15 Berkeley J. Afr.-Am. L. & Pol'y 117 (2013).
Prior to joining Weil, Ms. Swette clerked for the Honorable Judge Francisco A. Besosa of the U.S. District Court for the District of Puerto Rico.
Speaking Engagements, Latest Thinking, Firm News & Announcements
Judicial Internship Opportunity Alumni Panel

Speaker(s): Alexandria Swette

June 04, 2018 — New York, New York — Weil associate Alexandria Swette participated in the American Bar Association's annual Judicial Internship Opportunity ("JIOP") Orientation on a panel for JIOP interns in the E.D.N.Y. and S.D.N.Y. on how they can maximize their internship experience.
Firm News & Announcements