Biography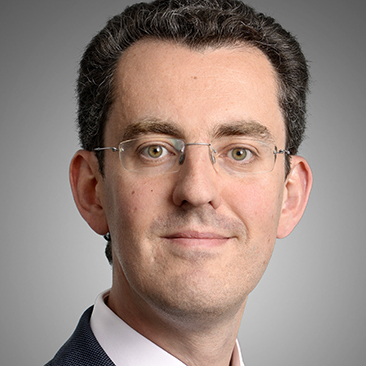 Alex Wood is a Restructuring partner in London.
Alex is experienced in all aspects of business restructuring and insolvency, and focuses on complex insolvency work and financial services (including insurance) insolvency and restructuring. He has particular expertise in the design and implementation of complex schemes of arrangement, cross-border restructurings and formal insolvency procedures.
Alex is "recommended" in Legal 500 UK for Insurance: Restructuring and Insolvency and Corporate Restructuring and Insolvency. In the Chambers UK guide he has been described by clients as a "good negotiator who reads situations well." Alex is also recognised as a "Leading Lawyer" for Restructuring and Insolvency in IFLR 1000 UK.
Alex has written numerous publications and given many presentations. He has contributed to the leading publication The EC Regulation on Insolvency Proceedings edited by Moss, Fletcher and Isaacs, OUP. He is a member of R3 and INSOL and is a Fellow of the Insolvency Lawyers Association.
Representative experience:
Currently advising Westinghouse Electric Company on global, European and financing issues concerning its chapter 11, one of the largest chapter 11 cases of this cycle
The ad hoc committee of senior secured noteholders on the restructuring of Edcon Limited. Led on one of the largest LBO restructures of this cycle. The restructure won numerous restructuring awards
Franklin Templeton and other investors in relation to Ukrainian sovereign and sub-sovereign debt and advising on the restructuring of City of Kyiv. The group was awarded Restructuring Team of the Year at The Legal Business Awards 2016 for its work on this restructure
Advent in relation to the restructuring of Towergate
Paragon Offshore plc on strategic alternatives for its capital structure
MBIA and Ambac in relation to various monoline exposures and bond restructurings
Various hedge fund clients on the acquisition of distressed loans and loan portfolios from various financial institutions including Allied Irish Bank and IBRC and their subsequent restructuring
Davidson Kempner in relation to the restructuring of the Arora Hotels Group
Lehman Brothers on its restructuring including the ground-breaking sale of its sub-debt claim against LBIE to a JV with distressed debt investors
Coin Furniture in relation to its acquisition of Dwell in administration
Providence Equity in relation to Estro Groep
KPMG as joint administrators in the special administration of MFG UK
KPMG as judicial manager of BAICO and BAICO (Barbados) on its insurance insolvency and restructuring
Readers Digest Inc in relation to its second Chapter 11
The lenders in relation to the restructuring of CPPGroup plc
The lenders in relation to the potential restructuring of, and KPMG as administrators in relation to the administration of the retail chain, the Peacocks Group, and on the pre-packaged administration and sale of Bon Marche
The lenders in relation to the restructuring of facilities provided to care homes provider, Southern Cross
PwC as administrators in relation to the pre-packaged insolvency of the EMI Group
The FSA in relation to matters leading up to and including the Lehman Brothers administration orders
Phoenix & London Assurance Limited on the innovative use of a scheme of arrangement to provide investment flexibility for holders of its GAR policies
Other life assurance companies including Equitable Life on the restructuring of its £20 billion with profits fund through a scheme of arrangement, Prudential on its consideration of a reattribution of its inherited estate and the structure of the appropriate legal mechanisms to deliver such a reattribution
General insurance companies on exit strategies for discontinued lines of business in run-off and implementing various solvent and insolvent schemes of arrangement including Sovereign Marine and General and the WFUM Pool Scheme, one of the largest in the market and New Cap Re
Various SIVs in relation to their restructure (including Cheyne and Sigma), CLOs and counterparties to Lehman entities including advising Deloitte as receivers of Ruby 2006-5 concerning a synthetic CDS structure with a Lehman counterparty
Various insolvency related matters in the automotive, transport, telecom and retail industries, including Ford in relation to the TransTec receivership and the Chapter 11 and English administration of the Collins and Aikman group
Ernst & Young on contingency planning as potential administrators of Eurotunnel in the ground-breaking restructure of 2006
Foreign officeholders on cross border issues, including the Australian liquidators of New Cap Re (Australia)
Latest Thinking, Firm News & Announcements
Firm News & Announcements