Biography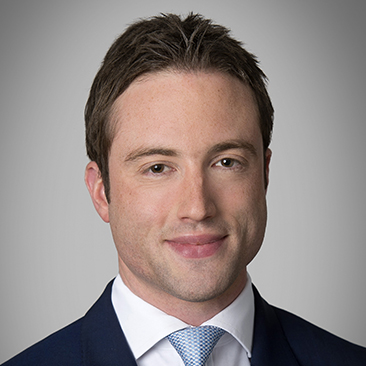 Alex Martin is a Structured Finance & Derivatives associate in London.
Alex has experience on a wide range of structured finance transactions and structured products including securitisations across a variety of asset classes, repackagings and other structured note issuances.
As part of a team, Alex represents many leading global CLO managers. He was also part of the team which advised on the IFLR "Structured Finance and Securitisation Deal of the Year 2014", Blackstone / GSO's Phoenix Park CLO. The transaction was notable for containing a retention structure that became a new reference point in the CLO market.
Alex has provided advice, as part of a team, on default management and the restructuring of structured finance deals, including the Special Administrators of MF Global UK and the Lehman Brothers estate, and has acted on a number of non-performing loan securitisation transactions.
He also advises on OTC derivatives (including perfect asset swaps for loan and securitisation hedging) and a number of other funding driven derivative arrangements.
Representative experience as part of a team includes:
A global investment firm on an innovative structure for the securitisation and turnaround servicing of non-performing loan exposures in Greece and Germany.
Advent International on derivatives related to the financing of its acquisition of KMD, a Denmark-based information technology and software company.
BlackRock on its inaugural European CLO transaction, BlackRock European CLO I and BlackRock European CLO II.
Blackstone / GSO on all of its European CLO 2.0 transactions and its U.S. CLO, Dorchester Park.
Blackstone / GSO on its establishment of a loan origination business and the related financing arrangements.
Deutsche Bank as arranger on the CQS CLO transactions and various retention financing arrangements.
Goldentree Asset Management on its inaugural European CLO transaction, Laurelin 2016-1.
Oaktree Capital Management on all of its European CLO transactions since 2015.
The Carlyle Group investment manager CELF Advisors on all of its European CLO transactions since 2013.
General Motors on complex derivatives issues relating to its acquisition of GMAC's European entities, including numerous structured finance positions.
Various hedge funds on distressed investments and acquisitions of non-performing loan portfolios.
Firm News & Announcements
Firm News & Announcements