Biography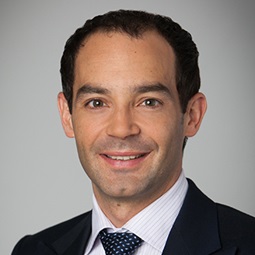 Alex Purtill is counsel in Weil's Private Equity practice and is based in Silicon Valley. He represents financial and strategic clients in various acquisition and restructuring transactions, including public and private mergers and acquisitions, divestitures, joint ventures, growth equity and venture capital investments and recapitalizations.
Alex has worked in Weil's New York and Silicon Valley offices, starting in 2007. Prior to joining Weil, Alex was an associate at an Australian-based international firm in the Energy, Resources and Infrastructure Group.
Alex has been an active member of the Firm's green committee throughout his career at Weil, and has a varied pro bono practice, working with asylees, refugees, veterans, the board of directors of the Lower Manhattan Development Corporation, as well as a number of social responsibility organizations.
Experience
Private Equity and Growth Capital
Aquiline Capital Partners in its acquisition of Ontellus
Genstar Capital in various transactions, including:

its acquisition of Arrowhead Engineered Products, Inc. from The Riverside Company, Investcorp and certain other investors; and Arrowhead Engineered Products, Inc. in its acquisition of Red Hawk, LLC from its founders
its acquisition of Marcone Appliance Parts Center, Inc. from Sterling Capital Partners
its acquisition of Power Products Holdings LLC from Sentinel Capital Partners and its partial sale to Brunswick Corporation
its acquisition of Infinite RF Holdings, Inc. from Windjammer Capital Investors
its acquisition of Ohio Transmission Corporation from Irving Place Capital
its acquisition of Truck-Lite Company LLC (n/k/a Clarience Technologies, LLC)
together with TA Associates in the acquisition of Orion Advisor Solutions, following the merger of Orion and Brinker Capital
its sale of Infinite Electronics, Inc.
its sale of ECM Industries, LLC

Infinite Electronics, Inc. (formerly Infinite RF Holdings, Inc.), a portfolio company of Genstar Capital, in numerous restructurings, commercial transactions and acquisitions, including its acquisition of L-com, Inc. from Odyssey Investment Partners; the RF Microwave business from Smiths, Inc.; and its sale of its Kaelus Brands subsidiary to Microdata Telecom Innovation AB
Trive Capital in various transactions, including:

its acquisitions of Valor Healthcare Inc., Picture Head, Picture Shop and Formosa Group
the acquisition by Picture Head Holdings of The Farm Limited
the acquisition by portfolio company Valence Surface Technologies of the surface and finishing business of Triumph Group
the sale of Valence Surface Technologies to ATL

TCV in various transactions, including:

its sale of Silver Peak Systems, Inc.
its sale of a majority stake in Merkle Group Inc. to Dentsu Aegis Network Ltd.
its sale of Dollar Shave Club, Inc. to Conopco, Inc.
its acquisition and later sale of SaaS experience management company Sitecore Corporation A/S (Denmark) to EQT VII

TPG Tech Adjacencies (TTAD), as a participant, in a $550 million funding round for Kajabi Holdings, LLC
Susquehanna Growth Equity in its acquisition of XebiaLabs
Silver Lake Sumeru in various transactions, including:

its acquisition of Velocity Technology Corporation
the acquisition by portfolio company Velocity Technology Corporation in various transactions, including the acquisitions of Velos-IT Limited, iXtend, Inc. and Titan Technology

Sumeru Equity Partners in its acquisition of SocialChorus, Inc.
WP Engine in its sale to Silver Lake
ORIX Global Asset Management in its sale of a portion of ORIX Capital Fund I to ICG Orbit Partners and Committed Advisors
Sequoia Capital in its investment in Series D Preferred Stock of Okta
TPG Growth in its investment in Series D Preferred Stock of Viacyte
Culligan International Company (a portfolio company of Advent International) in its sale to BDT Capital Partners, with Advent reinvesting on a minority basis
Dual North America, Inc., the specialist underwriting arm of Howden Group Holdings Limited, in its acquisition of Align Financial Holdings, LLC
Core Scientific Inc. in its issuance of Series A Preferred Stock
Concur Technologies in multiple investments, including StayNTouch, Visage Mobile and Trover
Mergers and Acquisitions and Restructurings
PSP Investments and PFA Pensions in their separate investments in Avantor and in connection with the IPO of Avantor
Acquiline Capital Partners in its acquisition of certain litigation assets
Torchlight Investors Inc. in connection with the IPO of joint venture portfolio company Plymouth Industrial REIT
Founders of Prism Medical Products, LLC in the sale of a 70% interest in Prism to Henry Schein, Inc.
Kantar Group (a portfolio company of Bain Capital Private Equity) in its acquisition of Numerator
Yahoo Inc. in acquisition of MSKYNET Inc.
J.Crew Group, Inc. in its $566.5 million private exchange with certain noteholders of its outstanding senior PIK toggle notes for $250 million of newly issued senior secured notes, shares of its 7% non-convertible perpetual preferred stock having an initial liquidation preference of up to $190 million, and shares of its common stock representing up to approximately 15% of its common equity
Lenovo in its acquisition of the Motorola business unit from Google
Adobe Systems in its acquisition of social media company Behance
Intel in its acquisition of Voke, Inc.
Conversica, LLC in its acquisition of substantially all the assets of SaaS artificial intelligence provider Intelligens LLC
Vonage in its acquisition of Vocalocity
Dell in its acquisition of Gale Technologies, Inc.
RF Micro Devices in its merger of equals transaction with Triquint Semiconductors
GLOBALFOUNDRIES in its acquisition of IBM's microelectronics business
Synopsys, Inc. in numerous transactions, including its acquisitions of source code analysis provider Gecko Holdings Pty Ltd and fault simulation provider Winterlogic Inc.
Maxim Integrated Products in the sale of its clock synchronization business to Microsemi Corporation
Getty Images in its $3.3 billion sale to The Carlyle Group
CPU Technology in its sale to The Boeing Company
Latest Thinking, Firm News & Announcements
Firm News & Announcements