Biography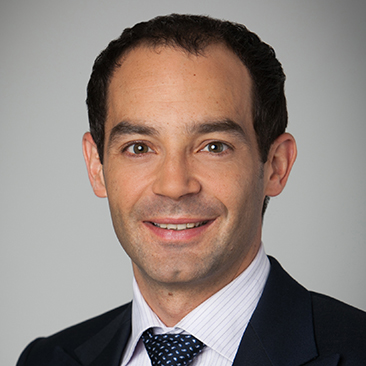 Alex Purtill is counsel and is based in Silicon Valley. He participates in the representation of financial and strategic clients in various acquisition and restructuring transactions, including public and private mergers and acquisitions, divestitures, joint ventures and cross-border matters.
Mr. Purtill has worked in Weil's New York and Silicon Valley offices, starting in 2007. Prior to joining Weil, Mr. Purtill was an associate at another international firm in the Energy, Resources and Infrastructure Group.
Mr. Purtill has been an active member of the Firm's green committees throughout his career, and has a varied pro bono practice, working with asylees, veterans, the board of directors of the Lower Manhattan Development Corporation, as well as a number of social responsibility organizations.
Mr. Purtill has been a member of the team advising:
Genstar Capital in various transactions, including:

Its acquisition of Power Products Holdings LLC from Sentinel Capital Partners.
Its acquisition of Infinite RF Holdings, Inc. from Windjammer Capital Investors.

Infinite Electronics, Inc. (formerly Infinite RF Holdings, Inc.), a portfolio company of Genstar Capital, in its acquisition of L-com, Inc. from Odyssey Investment Partners and the RF Microwave business from Smiths, Inc.
TCV in various transactions, including:

Its sale of a majority stake in Merkle Group Inc. to Dentsu Aegis Network Ltd.
Its sale of Dollar Shave Club, Inc., a provider of razors and other shaving products via subscription service, to Conopco, Inc.
Its acquisition and later sale of its stake in SaaS experience management company Sitecore Corporation A/S (Denmark) to EQT VII.

J.Crew Group, Inc. in its $566.5 million private exchange with certain noteholders of its outstanding senior PIK toggle notes for $250 million of newly issued senior secured notes, shares of its 7% non-convertible perpetual preferred stock having an initial liquidation preference of up to $190 million, and shares of its common stock representing up to approximately 15% of its common equity.
Lenovo in its acquisition of the Motorola business unit from Google.
Adobe Systems in its acquisition of social media company Behance.
Conversica, LLC in its acquisition of substantially all the assets of SaaS artificial intelligence provider Intelligens LLC.
Vonage in its acquisition of Vocalocity, a voice over IP service provider.
Dell in its acquisition of Gale Technologies, Inc., a leading provider of infrastructure automation software.
RF Micro Devices in its merger of equals transaction with Triquint Semiconductors.
GLOBALFOUNDRIES in its acquisition of IBM's microelectronics business.
Synopsys, Inc., in its acquisitions of source code analysis provider Gecko Holdings Pty Ltd and fault simulation provider Winterlogic Inc.
Awards and Recognition, Speaking Engagements, Guides and Resources, Latest Thinking, Firm News & Announcements
Firm News & Announcements