Biography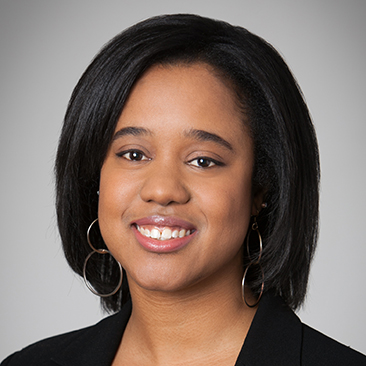 Alea J. Mitchell is a senior associate in Weil's Complex Commercial Litigation and Intellectual Property & Media practices.
Ms. Mitchell's experience includes counseling clients on copyright, trademark, and other intellectual property issues, as well as litigating commercial and IP disputes. Most recently, in 2018, Ms. Mitchell helped secure a complete victory at summary judgment for Getty Images in a copyright infringement case in the Southern District of New York involving over 47,000 images. Prior to this, Ms. Mitchell was part of the team that successfully defended the Port Authority of New York & New Jersey in multiple litigations before the Federal Maritime Commission and federal district courts, involving claims seeking hundreds of millions of dollars in damages. Ms. Mitchell has worked on matters across a broad range of issues, including domestic and international IP rights, maritime law, bankruptcy, and contracts.
Ms. Mitchell's publication credits include contributions to the Firm's False Claims Act Watch, Antitrust/Competition Perspectives and Pro Bono Annual newsletters. Her public speaking credits include presentations given to clients and Weil's U.S. Litigation Department offices.
Ms. Mitchell has performed pro bono work for New York Lawyers for Public Interest (NYLPI), Legal Aid Society, and Advocates For Children. She has secured Section 504 accommodations for NYC students with special needs, and obtained significant attorneys' fees to benefit NYLPI.
Ms. Mitchell earned her J.D. from Harvard Law School, where she was a writer for the Journal of Law and Technology Digest (JOLT), and her B.A. from Wesleyan University, where her thesis on the history of women in the U.S. Virgin Islands earned Highest Honors in two departments. Prior to law school, Ms. Mitchell was the features editor for the Minority Corporate Counsel Association (MCCA)'s Diversity & the Bar magazine. She is an active member of the Harvard Law School Women's Alliance and Exeter Association of Greater NY Planning Committee, and an advisor to Urbane Development.
Latest Thinking, Firm News & Announcements
Firm News & Announcements