Biography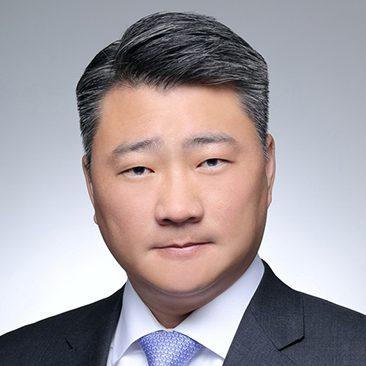 Albert Cho focuses his practice on the formation of private investment funds, including domestic and offshore private equity buyout funds, venture capital funds, special situations funds, debt funds, secondary funds, funds-of-funds, real estate funds and hedge funds. Mr. Cho has also advised private fund clients on operational and structuring matters and provides on-going advice on legal and regulatory compliance matters.
Mr. Cho has represented private investment funds formed by a variety of sponsors, including established private equity houses, large financial services companies, spin-off/spin-out teams as well as boutique firms. He has extensive experience working with Asian, U.S. and European private fund sponsors in their fundraising activities.
Mr. Cho has also represented institutional investors in their private investment fund activities, including sovereign wealth funds, employee benefit plans for major corporations, family offices and the alternative investment arms of financial services companies. He has also worked with a variety of investment funds registered with the U.S. Securities and Exchange Commission, including open-end and closed-end investment companies and employees' securities companies.
Mr. Cho is recognized as a leading lawyer by Chambers Asia-Pacific, The Legal 500 Asia Pacific, IFLR 1000, International Who's Who of Private Funds Lawyers and Practical Law Company – Private Equity Multi-jurisdictional Guide. According to Chambers Asia, "he has an exceptional network in Korea". He is "recommended for his knowledge of the Korean market" by IFLR1000. As a recognized expert in fund formation, Mr. Cho regularly speaks at conferences and publishes articles. He has been featured in the business and legal media, including recent mentions in The Wall Street Journal, Asian Venture Capital Journal, Korea Legal Times and Private Equity International's "The Korea Special 2014."
Latest Thinking, Speaking Engagements, Firm News & Announcements, Firm News & Announcements
Kim & Chang Private Equity Academy

Speaker(s): Albert S. Cho — July 08-09, 2013 — Seoul, Korea

Korea PE Insight 2013

Speaker(s): Albert S. Cho — June 26-28, 2013 — London, England and New York
Firm News & Announcements