Biography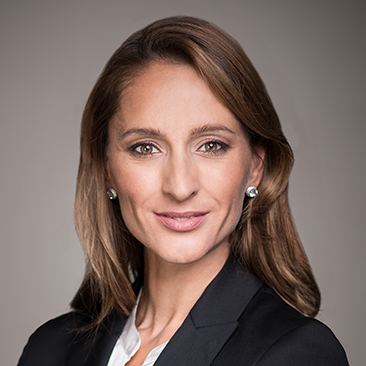 Agnieszka Koniewicz is a legal advisor admitted to practice in Poland and co-head of the real estate practice in the corporate department of the Warsaw office of Weil.
She graduated with distinction from the Faculty of Law and Administration of the University of Warsaw in 2002 and completed a course in English and European law organised by the British Centre for English and European Legal Studies at the University of Warsaw in co-operation with the University of Cambridge. She qualified as a legal advisor in 2007. In 2011, she obtained a PhD from the University of Warsaw after she was awarded a doctoral scholarship by the University of Münster. Prior to joining Weil in September 2017, she worked for Linklaters and other leading law firms.
Agnieszka is a renowned specialist in real estate, construction, infrastructure and energy matters, including the related financing (bankability), regulatory, administrative and environmental aspects. She has extensive experience in handling multifaceted projects together with the relevant public-law related aspects, in particular providing assistance in relation to structuring transactions (both share and asset deals), and drafting and negotiating transaction documents regarding various real estate assets (such as retail centres, offices, warehouses, hotels, and industrial and residential investments). She has advised on various title-related aspects relating to securing and/or verifying the legal title to properties and projects (including in relation to statutory restrictions on real estate disposals). She has drafted and negotiated various investment and development agreements, including development management agreements, design and construction agreements (including FIDIC standards), as well as agreements regarding existing asset management and operations, including leases and tenancy agreements, and operating and franchising agreements. In addition, Agnieszka is known for her expertise on obtaining permits and decisions relating to the development and operation of investments, taking into account the relevant environmental aspects, including administrative proceedings. Her broad experience additionally comprises various related PPP/PPL aspects. She has provided comprehensive advice to a number of investors, funds, developers, banks and other clients that are among the top players on the Polish real estate market. She has also worked on various projects in Africa, Asia and Europe.
The prestigious legal ranking publication Chambers & Partners has repeatedly ranked Agnieszka in the "Associate to Watch" category for real estate and energy and natural resources. According to recent reports, Agnieszka Koniewicz is noted for her attentiveness to clients. One notes: "She is very thoughtful and proactive, always keen to add new value, and quick to resolve unforeseen and complicated issues.
Another prestigious legal ranking publication, The Legal 500, recommended Agnieszka for real estate in 2016 and it ranked her in the "Next Generation Lawyers" category in this field in its 2019 edition. She has also been singled out as one of the few "Rising Stars" in another international legal ranking, IFLR1000, since 2015 for energy and infrastructure, mergers and acquisitions, project finance and real estate acquisitions.
Agnieszka regularly speaks as an expert at construction, real estate and energy conferences and workshops. She is also the author of numerous commentaries and opinions.
Agnieszka is fluent in English.
Awards and Recognition, Speaking Engagements, Guides and Resources, Latest Thinking, Firm News & Announcements
Firm News & Announcements