Biography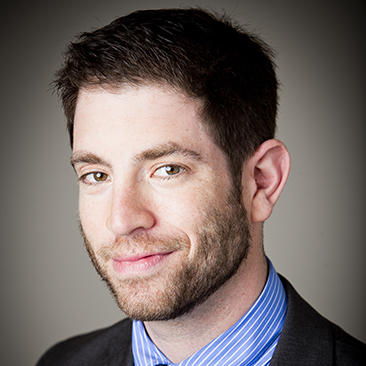 Adam S. Tolin is counsel in the Firm's Litigation Department, and his areas of concentration include complex commercial litigation and product liability. Mr. Tolin has significant experience at trial, having recently served as trial counsel in a $1 billion arbitration, second-chaired a jury trial, and played a key role representing Philip Morris, ESPN, Inc., AstraZeneca, and Wyeth in seven different jury trials that all resulted in defense verdicts. Mr. Tolin also has trial experience in regulatory matters on behalf of Sirius XM and antitrust matters on behalf of Staples, Inc. Mr. Tolin has trial experience in New York, New Jersey, Pennsylvania, Missouri, Washington, D.C. and Florida. Recently, he served on a team representing Sanofi in securing the dismissal of all claims in Illinois federal court in a putative consumer class action following Sanofi's global recall of its epinephrine injection product, Auvi-Q.
Representative matters include:
Served as trial counsel defending a major energy company in a $1 billion confidential arbitration involving a complex construction project that resulted in a complete defense verdict. Cross-examined key plaintiff witnesses during the four-week hearing presided over by three former judges, and conducted the direct exam of the lead defense witness. At the close of the plaintiff case, successfully argued for directed verdict on a $100 million claim. During discovery, took and defended over twenty fact and expert depositions and argued numerous motions.
Second-chaired a jury trial for Philip Morris USA in Miami state court in 2017. Conducted the direct examinations of the two defense experts; cross-examined a plaintiff fact witness; cross-examined a plaintiff expert in a Daubert hearing; and argued motions throughout the trial.
Cross-examined an expert economist on behalf of Sirius XM at the 2017 trial before the Copyright Royalty Board (CRB) in Washington D.C. to set sound recording performance rates. Took depositions of expert economists and a record industry executive.
Member of two trial teams on behalf of Philip Morris USA that secured complete defense verdicts in well-publicized matters. In 2016, member of the trial team that scored a complete defense victory for Philip Morris USA in a three-week trial of a class action medical monitoring claim before a Massachusetts federal jury. Responsible for developing the trial strategy, preparing the witnesses to testify, and arguing motions and evidentiary objections during trial. Took and defended key expert depositions. In 2011, key member of the trial team that, after a four-month jury trial in St. Louis state court, secured a defense verdict for Philip Morris USA in a claim for more than $455 million in economic damages brought by 37 Missouri hospitals against six tobacco companies. The defense verdict was recognized by The American Lawyer as a "resounding victory" for Philip Morris. Argued pre-trial motions, including motions to exclude certain plaintiffs' experts and to bifurcate the trial, and argued evidentiary issues during trial.
Key role in the representation of ESPN, Inc. in securing a significant defense verdict following a three-week trial in 2013 in the Southern District of New York involving more than $150 million in claims brought by Dish Network.
Significant role representing AstraZeneca in the Seroquel litigation, coordinating trial strategy and witness preparation across all aspects of the MDL and state litigations. In 2010, central member of the trial team that secured a defense verdict in New Jersey state court in the first jury trial out of more than 20,000 individual cases alleging that Seroquel causes diabetes. Argued evidentiary issues pre-trial and during trial, and was responsible for preparing company witnesses to testify at trial.
Member of three different trial teams that received defense jury verdicts for Wyeth in In Re: Diet Drugs Litigation in Philadelphia state court. Took depositions in those cases, argued motions, prepared core demonstrative exhibits, and was responsible for preparing expert witnesses to testify at trial.
First chaired two Section 1983 prisoner civil rights trials in federal court in New Jersey.
Awards and Recognition, Speaking Engagements, Guides and Resources, Firm News & Announcements, Latest Thinking
Firm News & Announcements