Biography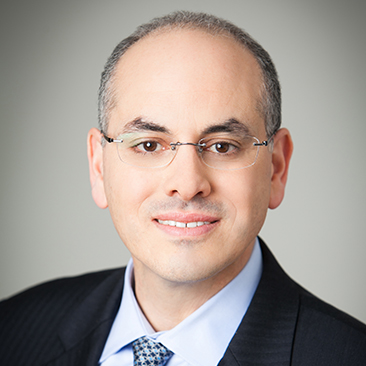 Adam Safwat is counsel in Weil's global White Collar Defense, Regulatory and Investigations practice and is resident in the Firm's Washington, DC office.
Mr. Safwat represents companies and individuals before the DOJ and SEC in investigations and compliance-related matters. In addition, he provides clients with extensive counseling on best practices for compliance programs and internal controls. His practice is multi-faceted, and in addition to FCPA counseling, he advises public and private clients on a host of issues related to white collar and regulatory enforcement, including AML issues. Mr. Safwat also has significant experience representing pharmaceutical companies with respect to the FCPA and other domestic promotional practices.
Mr. Safwat previously served as a Deputy Chief of the Fraud Section of the U.S. Department of Justice's Criminal Division from 2012 to 2014. He also served in the Fraud Section as an Assistant Chief from 2008 to 2012 and as a Trial Attorney and Senior Trial Attorney from 2006 to 2008. During his time at the Fraud Section, he worked on a number of significant Foreign Corrupt Practices Act investigations involving companies operating in the commodities, oil services, logistics, and defense industries, and coordinated a multi-jurisdictional investigation resulting in one of the largest FCPA corporate settlements to date.
In addition, while at the Fraud Section, Mr. Safwat served on several complex securities fraud investigations of individuals and entities in the financial services industry, including matters involving alleged accounting fraud relating to complex derivative instruments and special purpose entities. In addition to his case work, Mr. Safwat worked on policy matters such as new criminal discovery initiatives within the Criminal Division and on proposed amendments to the U.S. Sentencing Guidelines relating to corporate accounting fraud and insider trading.
Prior to joining the Fraud Section, Mr. Safwat spent four years as an Assistant U.S. Attorney in the U.S. Attorney's Office for the District of Delaware, where he conducted jury trials in general crimes cases and also concluded a number of successful white collar investigations in areas such as theft of trade secrets and tax fraud. Earlier in his career, Mr. Safwat spent approximately six years in private practice and served as law clerk to the Honorable Walter K. Stapleton of the U.S. Court of Appeals for the Third Circuit in Philadelphia.
Mr. Safwat received his J.D. and LL.M. in International Law from the Duke University School of Law, where he graduated Order of the Coif and served as a notes editor of the Duke Law Review. He received his B.A. in Political Science from the University of California, where he graduated with high honors.
Mr. Safwat has been recognized as a "recommended" lawyer nationwide for White Collar Defense by The Legal 500, while Global Investigations Review called him a "name to know" in its inaugural edition of the GIR 100.
Key Representations
Conducting an internal investigation on behalf of and representing a global pharmaceutical company in a joint DOJ and SEC investigation of alleged FCPA violations in several countries in Eastern Europe and Asia.
Representing a former senior executive of a major industrial firm in a DOJ and SEC investigation involving alleged FCPA violations arising from transactions in Brazil.
Conducting a comprehensive review on behalf of a major corporation of its HR and Compliance investigations functions.
Representing a non-profit organization which provides employment opportunities for the disabled as counsel in an ongoing federal investigation concerning the company's conduct and practices in a federal contract selection process.
Providing FCPA counseling to an international business network and communications solutions provider.
Providing FCPA advice to an aircraft leasing company in connection with a transaction involving a state airline.
Providing FCPA counseling to a lender in connection with financing of a private equity acquisition of an international chemicals business with operations in China.
Awards and Recognition, Speaking Engagements, Latest Thinking, Firm News & Announcements
Adam Safwat Named a "Recommended" Lawyer for White-Collar Defense in the U.S.

Award Brief — Legal 500 US
GIR Live Sanctions, Export Control and National Security

Speaker(s): Adam Safwat

October 24, 2019 — Weil counsel Adam Safwat will moderate a panel examining cross-border investigations in China and Brazil, focusing on the hurdles facing multi-national companies operating in those countries while under investigation by U.S authorities.

Defending Your Compliance Program to the Agencies

Speaker(s): Adam Safwat

March 05, 2019 — Weil counsel Adam Safwat delivered a seminar at the 2019 International Compliance & Anti-Corruption conference, hosted by the Institute for U.S. Law and George Washington University Law School.
Firm News & Announcements