Biography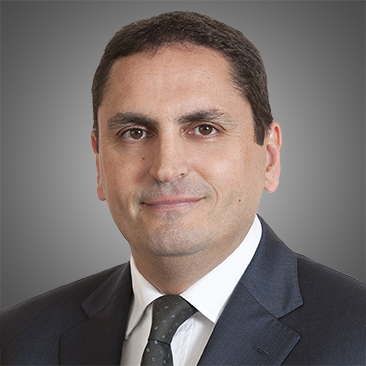 Adam Plainer is a partner and head of the London Restructuring practice.
Adam has significant experience representing leading accounting firms and restructuring practices on workouts and restructurings, as well as UK clearing banks, US investment banks, hedge funds, private equity firms, and boards of directors in major corporate restructurings.
Adam has led a wide range of well-known restructurings (including contingency planning) and formal insolvencies, advising boards of companies, distressed investors, senior and junior lenders, and leading insolvency practitioners. He led the team advising KPMG as joint administrators in the ground-breaking case of MF Global UK's special administration, which was awarded "Restructuring Team of the Year" twice in 2014 at the Legal Business Awards and The Lawyer Awards. Adam also has extensive experience in distressed M&A.
Adam's work is consistently recognised in leading industry directories, including Chambers, IFLR 1000, Euromoney's Guide to the World's Leading Insolvency and Restructuring Lawyers, and Who's Who Legal. Adam is President of the Turnaround Management Association (TMA) UK and the Vice President of the Insolvency Lawyers' Association (ILA).
Adam is recognised as a leading lawyer in the UK, Europe and Global editions of Chambers where he is highly praised as an "outstandingly practical, pragmatic, client-focused lawyer who actually provides added-value advice… and is able to create imaginative solutions in complex scenarios" with one interviewee noting that his client service is "not bettered in the London market". He is also recommended as a leading individual in Legal 500 UK, and named a "Leading Lawyer" by IFLR 1000 UK.
Representative experience includes:
KKR Credit on its on investment in shipping loans and establishment of a shipping portfolio management company
1Malaysia Development Berhad on its dispute with IPIC
Endeavour Energy in its Chapter 11 bankruptcy proceedings
KKR Credit on the establishment of a Greek NPL platform
BHS on its landlord company voluntary arrangements (CVAs)
Leading the team advising KPMG as joint administrators in the special administration of MF Global UK
Lehman Brothers on its restructuring
Senior noteholder on the £1.5 billion restructuring of General Healthcare Group, owner and operator of the BMI hospital chain
Restructuring of Hagemeyer for the company
Sponsor on CityPoint's restructuring
Lenders on Murabaha, Musharaka and Sukuk restructurings
WL Ross on its acquisition of the European Collins & Aikman business from the Administrators
Sponsor on the restructuring of FCC in Spain
Representing Senior Creditors in various restructurings of SIVs including Sigma Finance, and Cheyne
Representing various global investment banks on their capital resolution plans
Representing lenders and investors in Emerging Markets restructurings in Eastern Europe, Africa, and the Far East
Restructuring of various football clubs
Various hedge funds on distressed investments and acquisitions of NPLs
Awards and Recognition, Speaking Engagements, Latest Thinking, Firm News & Announcements
INSOL International / INSOL Europe Tel Aviv One Day Joint Seminar Speaker(s): Adam Plainer

June 27, 2017 — Tel Aviv, Israel — As sponsor of the opening dinner at the first INSOL conference to take place in Israel, and participant in a panel discussion hosted by Guy Gissin, founding partner of Guy Gissin & Co. The Panel looked at insolvency issues 'just over the horizon' including the new EU Insolvency Regulation, the pan-European Asset Protection Order, impact of Brexit on the insolvency market, implications and potential opportunities for Israeli insolvencies with an EU or UK dimension, and asked: what should practitioners bear in mind when dealing with corporate groups which have subsidiaries or assets in Israel, the EU and the UK? The panel presented to an audience of bankruptcy judges from various jurisdictions, senior Israeli government officials and regulators, and over 100 restructuring practitioners from all over the world.

The Litigation and Insolvency Forum 2016: Adam Plainer

Speaker(s): Adam Plainer

September 28, 2016 — London, England — Participated in a panel to discuss Brexit: Possibilities and Probabilities as part of The Litigation and Insolvency Forum 2016 hosted by the leading restructuring barristers' chambers South Square and Mourant Ozannes in front of an audience of over 200 restructuring practitioners from all over the world.
Firm News & Announcements