Biography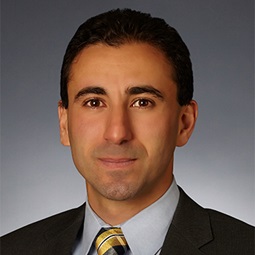 Adam Arikat is counsel in Weil's Tax Department and is based in Dallas.
Adam
participates in the representation of Firm clients with respect to the tax aspects of a wide range of public company and private equity transactions.
Adam has been part of the teams advising:
AbacusNext (a portfolio company of PSG) in its sale to Thomas H. Lee Partners
Advent International in the $3 billion merger of its portfolio companies Clearent LLC and Transaction Services Group Limited to form Xplor Technologies
Advent International in its acquisitions of Clearent Corp. and FieldEdge and the simultaneous merger of the two companies
Aethon Energy in its $735 million acquisition of the northwest Louisiana natural gas assets from QEP Resources, Inc.
Aimbridge Hospitality Holdings, LLC in its sale to Advent International
Antin Infrastructure Partners in its acquisition of FirstLight Fiber
athenahealth, Inc. in its $5.7 billion sale to Veritas Capital and Evergreen Coast Capital (an affiliate of Elliott Management Corporation) and planned combination with Virence Health
Aurora Resurgence Management Partners and Equity Group Investments (EGI) in the sale of SIRVA, Inc.
Avista Healthcare Public Acquisition Corp. in its $673 million acquisition of Organogenesis Inc.
Blackstone in its acquisition, alongside certain existing investors, of Dynamo Software Ltd.
Briggs & Stratton Corporation in its $550 million 363 asset sale in a chapter 11 bankruptcy proceeding of substantially all of its assets and its equity interests in certain of its subsidiaries and certain joint ventures to an affiliate of KPS Capital Partners
Clearhaven Partners in its acquisition of Wowza Media Systems, LLC
GlobalTranz Enterprises, Inc. (at the time a portfolio company of PSG) in its sale to The Jordan Company
Gores Holdings IV, Inc., a SPAC sponsored by an affiliate of The Gores Group, in its $16.1 billion business combination with United Wholesale Mortgage, LLC (UWM)
Gores Holdings V, Inc., a SPAC sponsored by The Gores Group, in its $8.5 billion business combination with Ardagh Metal Packaging S.A.
Gurnet Point Capital in its up to $504 million take-private of Corium International, Inc.
J.C. Flowers in its acquisitions of Jefferson Capital Systems, LLC and a majority stake in Vericity, Inc.
Kettle Cuisine, LLC (a portfolio company of Kainos Capital) in its acquisition of the frozen soup business of NORPAC Foods, Inc.
Lindsay Goldberg in its sale of Dealer Tire, LLC
Magnetar Capital and EIG Global Energy Partners in its $475 million perpetual preferred equity investment in CrownRock Holdings, L.P.
MGM Resorts International in the pending acquisition of MGM Growth Properties LLC by VICI Properties Inc., in a transaction with a total enterprise value of approximately $17.2 billion
MGM Resorts International (MGM Resorts) in the formation of a joint venture between MGM Growth Properties LLC and Blackstone Real Estate Income Trust to acquire the Las Vegas real estate assets of the MGM Grand and Mandalay Bay for $4.6 billion and to lease back these assets to subsidiaries of MGM Resorts
MGM Resorts International (MGM Resorts) in its $4.25 billion sale of the Bellagio to a joint venture MGM Resorts formed with Blackstone Real Estate Income Trust and its leaseback of the Bellagio
Olde Thompson LLC (a portfolio company of Kainos Capital) in its acquisition of Gel Spice Company Inc.
ORIX Capital Partners in its acquisition of NTI Connect
Parts Town LLC (a portfolio company of Berkshire Partners) in its acquisition of Heritage Food Service Group
Paycor, Inc. in its sale to Apax Partners
PSG in its acquisition of ShootProof, LLC and its sales of YourCause Holdings, LLC and its controlling interest in Tribute Technology Holdings, LLC
Sumeru Equity Partners in its acquisition of SocialChorus, Inc.
Trive Capital in its acquisition of California Brazing and in its sale of Southern Towing Company, LLC
Prior to joining Weil, Adam was a Tax Counsel for ExxonMobil focusing on oil & gas upstream M&A, Subpart F, FTC limitations, federal compliance, state tax controversy. During his time there, he received exposure to financial statements, purchase price accounting, deferred tax accounting and discounted cash flow models.
Adam is recognized for Tax Law in the inaugural 2021 edition of Best Lawyers: Ones to Watch.
Adam received his J.D., as a member of the Order of the Coif, from The University of Texas School of Law, where he was a member of the Duberstein Bankruptcy Moot Court Team and the Texas Journal of Oil, Gas, and Energy Law. He received his L.L.M. from New York University School of Law and his B.A. in Applied Math and Economics from the University of California, Berkeley.
Awards and Recognition, Latest Thinking, Firm News & Announcements
Adam Arikat Recognized for Tax Law

Award Brief — Best Lawyers: Ones to Watch 2021 (Best Lawyers (in America) is by Levine Leichtman Capital Partners)
Firm News & Announcements