Chief Ethics & Compliance Officer

New York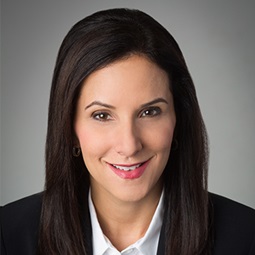 Abbie Chessler is Weil's Chief Ethics & Compliance Officer. In this role, she oversees the Conflicts, Managing Attorney's Office and Procurement Contract functions for the Firm.
Prior to this role, Abbie served as the Firm's Director of Ethics and Compliance and its Conflicts Attorney. Previously, Abbie was a Vice President and Counsel in the Legal Department of Nomura Securities International, Inc. Abbie began her career at Weil as an associate in the Securities Litigation group, where she advised and represented corporate clients in connection with securities and commercial litigations, as well as internal corporate and regulatory investigations.
Abbie received her B.A. from Barnard College, and received her J.D. from SUNY Buffalo Law School, where she served as a Note & Comment Editor and Member of the Editorial Board of the Buffalo Law Review and the Executive Editor and Submissions Editor of the Buffalo Journal of International Law. Following law school, she clerked for the United States District Court for the Western District of Louisiana.