January 12, 2018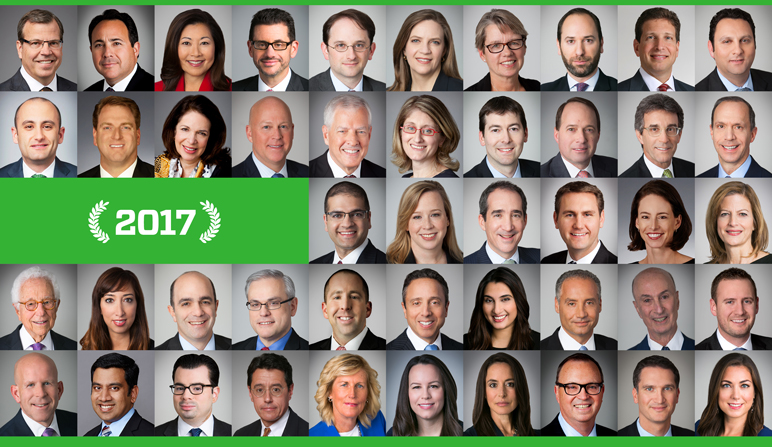 In 2017, 46 lawyers across Weil's global offices received 72 individual awards for exemplary achievements. Demonstrating leadership and a record of success, partners in all four of the Firm's departments garnered accolades from the legal and business media, such as "Trailblazer," "MVP" and "Most Influential Business Leader," as well as a prominent Lifetime Achievement Award.
The Firm's partners won awards distinguishing them as among the best of the best for excellence and expertise in antitrust, banking, bankruptcy and restructuring, capital markets, class action litigation, complex commercial litigation, employee benefits, employment litigation, environment, IP, M&A, patent litigation, private equity, private funds, pro bono, product liability litigation, securities litigation, tax and technology matters.
Partners were lauded as "Trusted Advisor," "Lawyer of the Year" and "Top Trial Attorney" and named among the "most powerful" lawyers and business leaders in their practices and regions. Women Weil partners earned honors such as "Outstanding Practitioner," "Top IP Strategist" and "Top Dealmaker." The Firm's next generation of leading lawyers were selected for distinctions including "Rising Star," "40 Under 40," "Emerging Leader" and "Outstanding Young Lawyer" from preeminent publications.
View the profiles of these award-winning lawyers: