October 05, 2018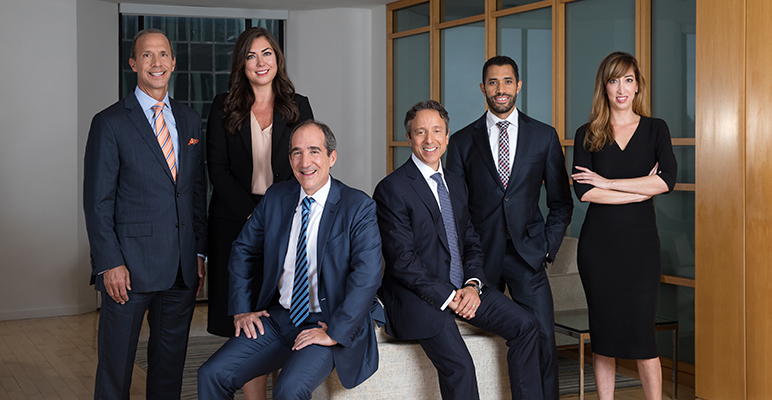 Weil was named the sole winner of the Class Action competition in the New York Law Journal's 2018 Litigation Department of the Year contest, which is part of the publication's annual Professional Excellence awards.
The publication originally released the results of its Professional Excellence awards in June, and then published full Q&A profiles in October. Weil's profile highlighted achievements in an array of complex cases, as well as the Firm's depth of talent and commitment to training the next generation of trial lawyers as important drivers of that record of success.
The Q&A highlighted Weil's complete defense jury verdict in Minnesota federal court for C&S Wholesale Grocers in an antitrust class action – which are rarely tried to verdict – that sought several hundred million dollars in damages. It also discussed Weil's eve-of-trial summary judgment win for Lehman Brothers and the Archstone-Smith REIT in a $4 billion investor class action in Colorado federal court, among other notable victories for Signet Jewelers and Farmers Insurance.
Importantly, the feature further noted the Firm's focus on mentoring the next generation of top trial attorneys, creating opportunities for junior partners to second-chair, and in some cases first-chair, trials around the country.
With this honor, Weil's Litigation Department has further burnished its credentials as among the best nationwide and in several regions where it operates, based on prestigious accolades awarded by The American Lawyer and its sister publications. Aside from this most recent recognition, since March 2017, the Department has been named:
The New York Law Journal honored just ten total firms in this year's contest, which comprised a General Litigation competition and seven specialty practice area competitions. In addition to Class Action, the specialty practice areas included Finance, Insurance, Intellectual Property, Labor & Employment, Products Liability, and Real Estate. The contest was open to any law firm with a New York presence, and New York lawyers must have played a significant role in the matters submitted for consideration.
The winners will be honored at the New York Legal Awards in New York City on October 10, 2018.