April 07, 2014
International law firm, Weil, Gotshal & Manges, today announced that
Andrew Wilkinson
will join its London office as a partner to play a senior role in leading the next stage of growth for the European Restructuring practice.
Andrew joins from Goldman Sachs where he has spent seven years, more recently as European Head and co-Head of Restructuring. He previously established the restructuring team at Clifford Chance before joining Cadwalader, Wickersham & Taft in 1997, where he was London Managing Partner and Head of European Restructuring.
Andrew has played a significant role in each of the major restructuring cycles over the past 25 years as a lawyer and banker, acting on significant public and private company deals, representing debtors on major restructurings, working on securitisations and structured deals, financial institution restructurings and insolvencies and advising government bodies and financial institutions. As a lawyer, Andrew pioneered the use of schemes of arrangement for restructuring European transactions. He is a visiting professor at UCL where he teaches a restructuring law course.
Weil Executive Partner, Barry Wolf, said, "It is testament to the quality of our restructuring practice that someone of Andrew's calibre has chosen to join Weil. This is a fantastic hire which adds to the strength and depth of our global restructuring practice."
Weil London managing partner, Mike Francies, said, "Andrew's arrival will enable us to continue to build on the excellent work of Adam Plainer and his team in London. His skills as both a lawyer and a banker will be instrumental to the further development of our elite restructuring practice."
Adam Plainer, Head of the Weil Restructuring practice in London added, "We are delighted that Andrew will be joining us. He will add an extra dimension to the offering we make to a wide range of clients across the full restructuring and insolvency spectrum."
Weil is recognised as a top tier global restructuring firm, and in the past four years, the London restructuring practice has evolved to its present position among the "Restructuring Elite" by Chambers. Across Europe, the team has acted on some of the highest profile mandates in the market including ongoing restructuring work for Lehman Brothers, Pfleiderer's cross-border financial restructuring, on the multi-layered insolvency proceedings of Petroplus, on the €2 billion debt restructuring of Mediannuaire, which owns PagesJaunes, and also working alongside KPMG as Special Administrators in the ground-breaking and "historic" case of MF Global UK's special administration for which the London team was recently awarded "Restructuring Team of the Year" at the 2014 Legal Business Awards.
This news was reported in the following outlets (may require registration/subscription):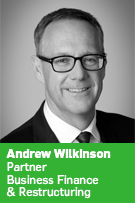 ---
Media Inquiries
Weil Public Relations
Chief Business Development & Communications Officer