April 14, 2020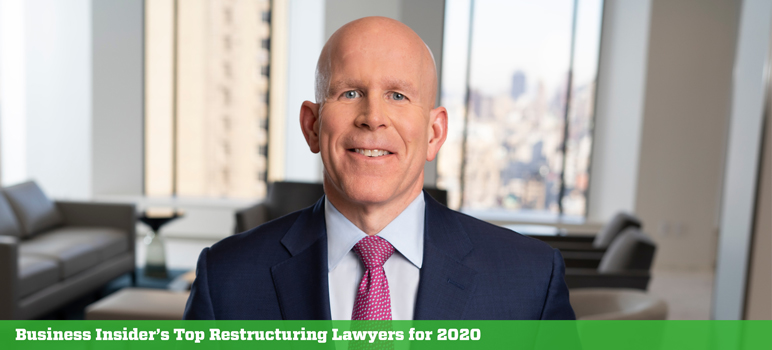 Weil Business Finance & Restructuring Co-Chair Ray C. Schrock has been recognized as a top restructuring lawyer for 2020 by Business Insider.
Mr. Schrock's leadership was highlighted for representing:
Fairway Group Holdings Corporation
PG&E Corporation
Sears Holding Corporation
J.Crew Group Inc.
Aeropostale Inc.
Ally Financial Inc.
Business Insider selected 10 lawyers to watch as the year's business landscape transitions. The publication surveyed attorneys and consultants, along with reviewing the largest U.S. bankruptcies over the past decade.
Most recently, Mr. Schrock was recognized as a "Dealmaker of the Year" by The American Lawyer. He was profiled for leading the restructuring of Sears Holdings Corporation, one of the largest retail chapter 11 filings in U.S. history. Mr. Schrock was named an "Outstanding Restructuring Lawyer" by Turnarounds & Workouts multiple times.