March 25, 2019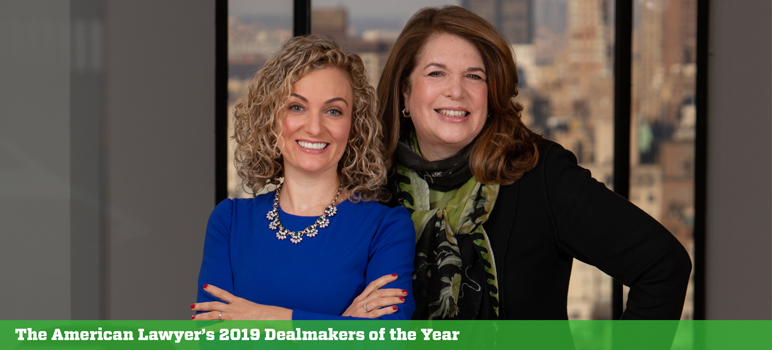 Weil Business Finance & Restructuring partners Marcia Goldstein and Ronit Berkovich have been recognized as 2019 "Dealmakers of the Year" by The American Lawyer. They are among the two dozen attorneys profiled by the publication for leading the most complex and transformative deals of 2018.
Ms. Goldstein and Ms. Berkovich were recognized for guiding Takata through its chapter 11 bankruptcy and $1.6 billion asset sale to Key Safety Systems. The groundbreaking deal hinged on the successful resolution of bankruptcy proceedings in the U.S. and overseas, arising from the largest automotive product recall in U.S. history, and required addressing massive airbag-related litigation and building consensus among dozens of stakeholders.
The article highlighted the complexity of the case, as well as the expertise and teamwork Ms. Goldstein and Ms. Berkovich brought to the "mammoth undertaking." 
"It took a long time to get to court, but once in court, it was only 10 months for a case of that magnitude," Ms. Goldstein commented. "That's something we worked hard to achieve."
The global restructuring and asset sale not only prioritized public safety and the completion of the recalls but also preserved a major supplier to the auto industry. "We were able to save the company and preserve thousands of jobs, something that was not a certain outcome from the beginning," Ms. Berkovich commented.
The article also noted the mentorship between the attorneys and a history of collaboration that includes several landmark restructurings. Ms. Goldstein and Ms. Berkovich first worked together in 2002 on the WorldCom bankruptcy, at the time the largest bankruptcy filing in history, The American Lawyer reported.