March 06, 2019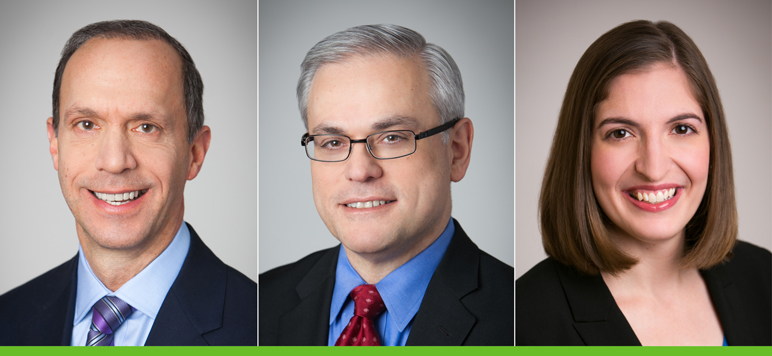 Weil partners Jeffrey S. Klein and Nicholas J. Pappas, and associate Larsa K. Ramsini were named as recipients of the 2019 Law360 Distinguished Legal Writing Award, part of The Burton Awards for Legal Achievement, which will be presented at a ceremony at the Library of Congress. Their article, "Strategies for Preventing Sexual Harassment," was selected as one of the nation's 30 best law firm articles published in the past year. The article was published in the New York Law Journal on April 3, 2018. Mr. Klein is Co-Head of Weil's Complex Commercial Litigation practice and Head of the Firm's Employment Litigation practice, Mr. Pappas is a partner in the Employment Litigation practice, and Ms. Ramsini is an associate in the Employment Litigation practice.
The Burton Awards, established in 1999, are funded by The Burton Foundation, a non-profit, academic effort devoted to recognizing and rewarding excellence in the legal profession. The 30 winners of the Law360 Distinguished Legal Writing Awards were chosen from nominations submitted by the nation's top 1,000 largest law firms. Law360 serves as the lead sponsor of The Burton Awards and the American Bar Association serves as co-sponsor.
Click here to read the full article.