Biography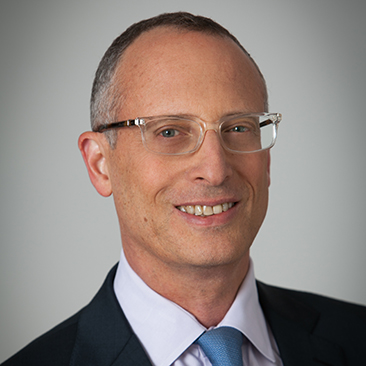 Bill Gutowitz is a senior partner in Weil's M&A practice and head of the Firm's Financial Services M&A practice. He has practiced with the Firm for over 35 years, having worked in both the New York and London offices.
Mr. Gutowitz has extensive experience in mergers and acquisitions and corporate finance, with a particular emphasis on complex joint ventures and commercial and financial services M&A. He serves a variety of clients in various industries, including in particular GE and Mubadala, advising on M&A and joint ventures, acquisition financing and equity investments.
Representative Experience:
General Electric Company in its strategic plan to sell most of GE Capital's assets
General Electric Capital Corporation in its $32 billion sale of its global Commercial Distribution Finance, North American Vendor Finance and North American Corporate Finance platforms to Wells Fargo & Co.
General Electric Capital Corporation in its $6.9 billion sale of its United States, Mexico, Australia and New Zealand fleet businesses to Element Financial Corporation, and in the sale of its European fleet businesses to Arval Service Lease S.A.
General Electric Company in its sale of a stake in Hyundai Capital Services, a joint venture between Hyundai Motor Company and GE Capital, to Hyundai Motor Company and Kia Motors Corporation
GLOBALFOUNDRIES Inc. in its acquisition of the global commercial semiconductor technology business of International Business Machines Corporation, including intellectual property, technologists and technologies related to IBM Microelectronics
Mubadala Development Company PJSC, a public joint stock company wholly owned by the Government of the Emirate of Abu Dhabi, as a member of the consortium including the Sony Corporation, in the consortium's $2.2 billion acquisition of EMI Music Publishing, the music publishing arm of EMI
General Electric Company and GE Capital in their global business partnership (including an $8 billion global financial services joint venture headquartered in Abu Dhabi) with Mubadala Development
General Electric Company's aviation business unit in its sale of the assets of its Electromechanical Actuation Division to TransDigm Group Incorporated
GE Aviation in its formation, together with Parker Aerospace (a division of publicly traded Parker Hannifin Corporation), of Advanced Atomization Technologies, LLC
GE Aviation in its joint venture with Aviation Industry Corporation of China (AVIC), a Chinese state-owned aircraft manufacturer, to develop and market integrated avionics systems for commercial aircraft customers
General Electric Company in the sale of its U.S. and U.K. Unison Engine Components units to subsidiaries of Precision Castparts Corp.
Berkadia III, LLC, a joint venture of Berkshire Hathaway and Leucadia National Corporation, in its $1 billion+ acquisition of the mortgage loan origination and servicing businesses of commercial real estate finance company Capmark Financial Group Inc.
GE Commercial Finance in its acquisition of the Healthcare Finance, Private Label Equipment Finance, Material Handling Finance, Franchise Finance, Construction Equipment Finance, Bankers Leasing and CitiCapital Canada businesses comprising CitiCapital, representing over $13 billion in assets
GE Commercial Finance in its acquisition of the Corporate Finance, Equipment Finance, Franchise Finance, Energy, Healthcare Finance and Real Estate Finance units comprising Merrill Lynch Capital, representing $15 billion in assets
General Electric Capital Corporation in its Korean joint venture with Hyundai Motor Group for the provision of consumer financial services (automobile, insurance, personal loans) in Korea
GE Commercial Finance in its EUR 1.238 billion exchange of its stake in SES Global for an interest in SES International Holdings (SIH)
General Electric Company in the $8.5 billion sale of its insurance business, GE Insurance Solutions, including Employees Reinsurance Corporation, to Swiss Reinsurance Company
Mr. Gutowitz is a member of the American Bar Association and its Section of Business Law.
Awards and Recognition, Speaking Engagements, Guides and Resources, Latest Thinking, Firm News & Announcements
Legal Challenges for Joint Ventures: Structuring to Protect Assets, Manage Risk and Promote Success Speaker(s): Charan J. Sandhu, Jeffrey D. Osterman and William M. Gutowitz

March 14, 2013 — New York, New York — Weil Corporate partners William Gutowitz, Jeffrey Osterman, and Charan Sandhu will participate in a panel discussion regarding common challenges and risks associated with joint venture deals. The speakers will explore key considerations in utilizing the joint venture structure, allocating and protecting IP rights, and managing IP risks, and will also discuss special considerations in China, among other topics. The panel discussion titled "Legal Challenges for Joint Ventures: Structuring to Protect Assets, Manage Risk and Promote Success" is part of The Conference Board's two-day conference devoted to joint venture issues.
Firm News & Announcements