Biography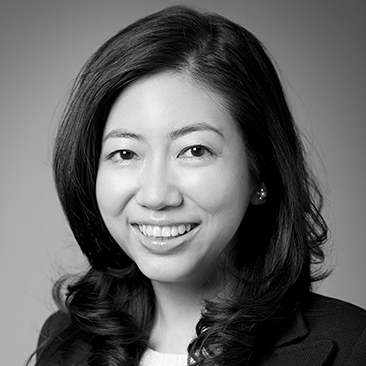 Suat Eng has over 19 years' experience in corporate, commercial, banking and capital markets matters. Her current practice focuses primarily on mergers and acquisitions, joint ventures, corporate restructurings and general corporate matters in China and other parts of Asia. Suat Eng has been recognized as a "Leading Individual" for Corporate/M&A in China in Chambers Asia-Pacific/Chambers Global.
Representative M&A/Private Equity Experience:
RPC Group Plc in its acquisition of Hong Kong headquartered ACE Corporation Holding Ltd. for a total consideration of up to US$430 million (£255 million) on a cash-free, debt-free basis
The investors consortium, which includes HOPU Fund and Bank of China, in the US$2.5 billion investment in Singapore's Global Logistic Properties (GLP), a publicly traded provider of logistics facilities in China, Japan and Brazil, including investment in 1.5% stake in GLP itself and in GLP China, a subsidiary of GLP in China
Apache Corp. in the sale of a 33% stake in its Egyptian oil and gas business to China's Sinopec for US$3.1 billion
GM and its affiliates in the US$4.2 billion acquisition of the European, Latin American and China-based auto-finance and insurance operations of Ally Financial Inc.
GE in its global transmission and distribution partnership with China XD Electric Co, a Shanghai listed company and one of China's largest manufacturers of electricity transmission and distribution equipment
GE in its joint venture with Aviation Industry Corp., a Chinese state-owned aircraft manufacturer, to develop and market integrated avionics systems for commercial aircraft customers
GE in the US$11.6 billion sale of its plastics business to Saudi Basic Industry Corporation
China-ASEAN Investment Cooperation Fund in its US$100m investment in Negros Navigation, a leading shipping company in the Philippines
Chiquita Brands International in its joint venture with the Haitong Food Group for the processing, sale and marketing of fresh produce in China
A Canadian-based corporation in its acquisition of the manufacturing assets of a state-owned enterprise in northeast China
A Nasdaq-listed buyout and mezzanine fund in its acquisition of an interest in a Guangzhou-based global producer of model toys
Suat Eng is fluent in English, Bahasa Malaysia and Chinese.
Awards and Recognition, Speaking Engagements, Latest Thinking, Firm News & Announcements
Firm News & Announcements