Biography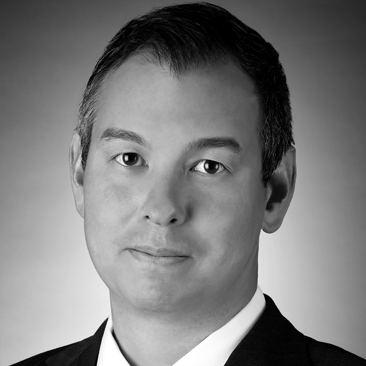 Rick Frye is an associate in Weil's Corporate Department and is based in Dallas. Mr. Frye advises on complex corporate transactions for public and private companies, private equity sponsors and portfolio companies. He works with clients in a variety of industries, including energy, media, technology, financial services, insurance, and healthcare services. Mr. Frye also has been part of teams advising clients on equity and debt offerings, investment documentation for investments in private equity funds, public company reporting issues, matters of corporate governance and fiduciary obligations, and other general corporate matters.
Mr. Frye has been part of the teams advising:
Aethon Energy in the formation of Aethon United LP, a joint venture with Ontario Teachers' Pension Plan and Redbird Capital Partners, and its acquisition of upstream and midstream oil and gas assets of J-W Operating Company and its affiliates
General Electric Capital Corporation in its $6.9 billion sale of its United States, Mexico, Australia and New Zealand fleet businesses to Element Financial Corporation, and in the sale of its European fleet businesses to Arval Service Lease S.A.
General Electric Capital Corporation in the sale of its consumer mortgage business in Mexico, including its $2 billion consumer mortgage portfolio
Kainos Capital in the acquisition of Del Monaco Foods Inc. by its portfolio company Kettle Cuisine and in the sale of its portfolio company InterHealth Nutraceuticals, Inc.
Mubadala Development Company PJSC, a public joint stock company wholly owned by the Government of the Emirate of Abu Dhabi, as a leading member of a consortium including Sony Corporation, in the consortium's $2.2 billion acquisition of EMI Music Publishing, the music publishing arm of EMI
Healthcare Solutions, Inc., a portfolio company of Brazos Private Equity Partners, in its $405 million sale to Catamaran Corporation
Providence Strategic Growth Partners in its investments in Boston Logic Technology Partners and PaySimple Inc.
Tower Three Partners in its sale of The Paslin Company
Trinity Industries, Inc. in its tender offer acquisition of Quixote Corporation (a NASDAQ-listed company)
Warwick Energy Group in its acquisition of R/C Sugarkane LLC from Riverstone Holdings LLC
A private equity fund in its recent acquisition of an automobile robotics manufacturer and mortgage loan debt
A private equity fund in its investment in the acquisition and development of acreage in the Permian Basin
In 2011, Mr. Frye began a one-year secondment with the M& A legal team of Mubadala Development Company, the strategic investment and development company of the Abu Dhabi government, followed by a one-year secondment as the general counsel of EMI Music Publishing Management.
Awards and Recognition, Speaking Engagements, Guides and Resources, Latest Thinking, Firm News & Announcements
Firm News & Announcements