Biography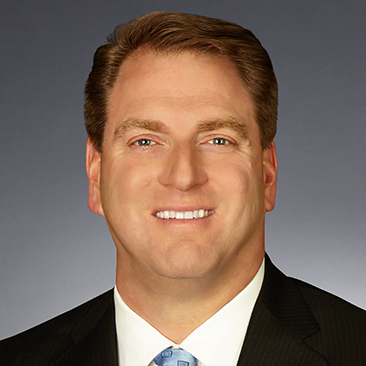 Paul Genender is a partner in Weil's Litigation Department and a member of the Firm's Complex Commercial Litigation practice group. He has extensive experience litigating and trying business disputes for plaintiffs and defendants in state and federal courts and arbitration proceedings.
Mr. Genender represents clients in connection with a wide range of business disputes, including involving antitrust, breach of contract, business fraud, breach of fiduciary duty, unfair and deceptive trade practices, unfair competition, securities fraud, non-competes and restrictive covenants, and misappropriation and theft of trade secrets. He also counsels clients on antitrust compliance, board governance, and fiduciary duty and other business law issues. He has experience representing a range of companies, including in the financial services, real estate, retail, energy, and telecommunications sectors, as well as non-profits and professional associations.
Some of his recent notable trial experience includes:
Plaintiff Representations
Lead trial counsel for a former CFO and minority shareholder in Texas state court litigation involving direct claims for breach of contract against a Texas-based oil and gas company and its parent corporation, as well as defending counterclaims for breach of fiduciary duty and fraud against client. Following six-week jury trial, secured $10 plus million verdict and final judgment in client's favor on all of his claims and defeating all counterclaims. The verdict and judgment included recovery of client's attorneys fees. This jury verdict was recognized by Texas Lawyer in its "Texas Verdicts Hall of Fame" and was the second largest contract verdict that year in Texas.
As lead counsel, secured seven figure jury verdict for a real estate industry client following multi-week trial in 101st Judicial District Court in Dallas of complex real estate development and partnership dispute, which involved claims for breach of contract, breach of fiduciary duty, and defamation. The jury verdict included recovery of client's attorneys' fees.
After multi week jury trial in Dallas County state court, obtained multi-million dollar jury verdict and final judgment on behalf of the owner of trademarks of non-alcoholic beer labels in breach of contract and breach of fiduciary duty litigation. This verdict and judgment included recovery of client's attorney's fees.
Securing a $10+ million arbitration award – after liability was established by a favorable summary judgment award – in favor of a healthcare industry client in a dispute arising out of the breach of a technology service contract with a vendor.
Obtained complete arbitration award in favor of real estate client in a complex case involving fees owed by building owner. Award included recovery of attorneys' fees and expenses and was in a "baseball style" arbitration.
Defendant Representations
Obtaining a complete defense jury verdict as lead counsel for Compex Technologies, L.L.C. after a two-week trial in Dallas federal court in a case where the plaintiff sought in excess of $40 million in damages from Compex and a co-defendant in a case involving contract and complicated misappropriation of intellectual property claims.
Obtaining a favorable arbitration award denying all of claimants' claims against client VarTec Telecom in a complex dispute involving more than $300 million after two-week expedited proceeding in Washington, D.C.
Winning for the nation's largest bakery a complete jury verdict in a putative antitrust price fixing class action involving the Texas bread industry for the years 1977-1993, in which the plaintiff class had 52,000 members and the plaintiffs sought $1 billion in damages. No liability verdict upheld on appeal.
On behalf of The Susan G. Komen Breast Cancer Foundation, obtained favorable arbitration award upholding the foundation's grant review process.
In a federal court jury trial in the Southern District of Texas (McAllen Division), obtained substantial recovery of attorneys' fees for national retailer client (tenant) which had prevailed on all other matters in dispute via summary judgment in its favor in case brought by landlord, including upholding the validity of key co-tenancy provisions in the operative lease agreement.
Other representative experience includes:
Representing the National Athletic Trainers' Association (NATA) in major antitrust litigation against the American Physical Therapy Association (APTA) filed in early 2008 in federal court in Dallas involving allegations that the APTA unfairly restricted athletic trainers from practicing manual therapy and gaining access to continuing education courses on manual therapy. In September 2009, the case was settled and the parties entered a Joint Statement on Cooperation between APTA and NATA, signed by the president of each association's board of directors.
On behalf of a joint venture consisting of The Retail Connection and Colonial Properties Trust, obtaining a favorable settlement of litigation brought in Dallas County which encumbered our clients' commercial real estate valued at over $70 million, thereby enabling our clients to secure a sales contract and, ultimately, to close on the sale of the property.
Successfully representing real estate industry clients, such as developers, landlords, and tenants, in litigation and arbitrations involving complex and novel real estate issues.
Representing a variety of companies in litigation involving the license, modification, and implementation of Enterprise Resource Planning (ERP) software.
Representing major international airports in numerous suits and proceedings brought by the airports to recover unpaid passenger facility charges from bankrupt airlines.
On behalf of News Corp Star US, LLC (News Corp Star) and Star India, obtained a dismissal with prejudice from Federal Judge Nancy Atlas in a major case pending in the United States District Court for the Southern District of Texas. Judge Atlas entered the dismissal order on September 19, 2013, after two significant rounds of motion briefing. The case involved allegations by plaintiffs pursuant to an advertising agreement. The court agreed with News Corp Star's arguments, finding that the plaintiffs failed to state a claim even after amending their complaint and that plaintiffs should not be granted leave to amend. The court further held that the dismissal also applied to any claims the plaintiffs asserted against Star India on the basis that Star India, which had yet to be served, was similarly situated to News Corp Star.
Defended a national commercial aggregates company by obtaining summary judgment in an arbitration proceeding based on the principle that a seven-figure liquidated damages clause sought to be enforced by plaintiffs was an impermissible penalty. The arbitration panel consisted of three retired Dallas County Judges and their unanimous ruling eliminated all of plaintiffs' claims ten days prior to the scheduled hearing.
Successfully represented publicly traded company and its officers in a multi-million dollar securities fraud and breach of fiduciary duty case pending in federal court in Ft. Worth, Texas by obtaining dismissal with prejudice on motion to dismiss.
Obtained successful outcomes for purchasers of complex software in disputes with software companies.
Obtained successful results for homeowner's association clients in complex real estate disputes.
Obtained temporary and permanent injunctive relief on behalf of professional staffing company against former employee who misappropriated confidential storage media that commanded former employee to immediately produce storage media for inspection.
Resolved dispute on behalf of professional association providing continuing medical education credits against provider that had been doing so without authorization by obtaining temporary injunctive relief and reaching a favorable outcome that included recovery of attorneys' fees.
Successfully upheld right of private organization to manage its own internal affairs without interference from courts.
Mr. Genender has been recognized for his work by leading national and regional business publications, including Best Lawyers in America, D Magazine, and Super Lawyers.
Mr. Genender is actively engaged as a leader in a number of professional and civic organizations. Since 2013, he has served on the Board of Visitors of Duke University School of Law and on the Executive Committee of St. Mark's School of Texas. Since 2010, he has served on the Board of Trustees of Temple Emanu-El in Dallas. Additionally, Mr. Genender has held a number of leadership positions within the Dallas Bar Association, including serving as Vice-Chair (2005-2006) and Co-Chair (2006-2007) of the Golf Committee; Vice-Chair (2007-2008) and Co-Chair (2008-2009) of the Bench Bar Committee; and Vice-Chair (2009) and Co-Chair (2010) of the Judiciary Committee. He is a 2007 graduate of the Leadership Dallas Class of the Greater Dallas Chamber of Commerce, and served as one of three class advisors to the 2008 Leadership Dallas Class. He has also been actively involved with The General Counsel Forum, where he served on the Board of Directors of The Dallas-Fort Worth Chapter from 2006-2016, co-chaired the Membership Committee from 2009-2010 and in 2016, and co-chaired the annual conference in 2010. Mr. Genender is a member of the State Bar of Texas, where he served on the Council of its Antitrust and Business Litigation Section from 2006-2010.He is also a Fellow of the American Bar Foundation, the Texas Bar Foundation, and the Dallas Bar Foundation.
Prior to joining Weil, Mr. Genender was a partner the litigation practice at an international law firm and a coordinator of its commercial disputes practice group. He was based in Dallas.
Mr. Genender received his J.D. in 1994 from Duke University School of Law, where he served as Notes Editor of the Duke Journal of Comparative and International Law. He received his A.B., magna cum laude, Phi Beta Kappa, in 1991 from Duke University.
Awards and Recognition, Firm News & Announcements
Paul Genender named a "Best Lawyer" for Business & Commercial Litigation in Dallas

Award Brief — D Magazine
Firm News & Announcements