Biography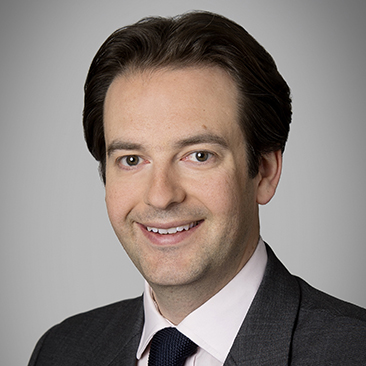 Paul Bagon is a senior Insolvency and Restructuring associate in London. He has been involved in a number of well-known restructurings and formal insolvency procedures and his wide-ranging experience includes domestic and cross-border insolvency and restructuring matters, including out-of-court restructurings, distressed investing, contingency planning and formal restructuring and insolvency procedures, advising senior and junior creditors, advising boards of distressed companies and working with leading insolvency practitioners. Paul has recently worked on a number of oil and gas restructurings and has a particular focus on insolvency advisory work, including formulating and implementing cross-border enforcement and debt recovery strategies.
Paul has, as part of a team, represented restructuring practices on workouts and restructurings, as well as clearing and investment banks, hedge funds, private equity firms, bondholder committees and boards of directors in corporate restructurings.
Paul has lectured an LLM module on pensions considerations for distressed companies at University College London. He has written articles on a range of restructuring topics and co-authored a report by the Association of Financial Markets in Europe on the potential economic gains from reforming insolvency law in Europe. Paul has also completed a secondment with the investment banking division of Merrill Lynch. Paul is a member of R3 and the Insolvency Lawyers' Association and is a committee member on the Insolvency Lawyers' Association's Associate Committee.
Representative experience as part of a team includes:
Endeavour Energy in its Chapter 11 bankruptcy proceedings
Deloitte in relation to the administration of the retail chain La Senza
the special administrators of MF Global UK Limited in relation to and following the first ever filing under the Special Administration Regime
in connection to the first ever bankruptcy administration proceedings in the Republic of Kosovo
Lehman Brothers Holdings Inc. in relation to various UK and European restructuring and workout matters
Ambac in relation to monoline exposures
the mezzanine investor group on the restructuring of Findus
the Official Committee of Creditors of Nortel Networks Inc.
Readers Digest in its chapter 11 bankruptcy proceeding
the pre-packaged administration and sale of the Vanco Group
Gala Coral Group in relation to the restructuring of £2.8 billion of debt facilities
Deloitte in relation to the administration of the retail chain Land of Leather
Latest Thinking, Awards and Recognition, Speaking Engagements, Firm News & Announcements
Firm News & Announcements