Biography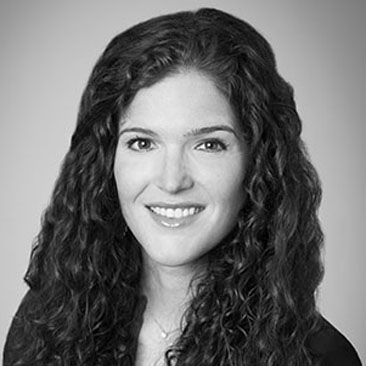 Natalie R. Blazer is an associate in the Products Liability practice group in the New York office of Weil, Gotshal & Manges LLP.
Ms. Blazer's practice focuses on product liability and mass torts, as well as in other matters of complex litigation. She has been involved in all aspects of representing major domestic and foreign corporations in complex commercial litigations in federal and state courts. She has participated on teams representing Philip Morris, Washington Mutual, and Human Rights Watch.
Ms. Blazer is a regular contributor to the Product Liability Monitor, a blog created to discuss key trends, developments, and events that shape the product liability legal landscape. She has written on topics ranging from automobile regulation to pharmaceutical drugs, with a focus on identifying topics of concern to the manufacturing industry. Her posts often provide analysis on Supreme Court decisions, state and federal case law trends, and pending legislation in Congress.
Immediately prior to joining Weil, Ms. Blazer completed an appellate clerkship for Judge Liu Daqun at the United Nations International Criminal Tribunal for the former Yugoslavia in The Hague, The Netherlands. Upon joining Weil in January 2009, Ms. Blazer has kept up an active pro bono practice at the Firm. In 2010-2011 she successfully represented a Bosnian native seeking asylum in the U.S. based on his fear that, due to his sexual orientation, he would be killed if forced to return to his country of origin. This work earned her recognition by Judge Robert Katzmann in his acceptance speech of the Learned Hand Medal in May 2012. In 2011-2012, Ms. Blazer assisted Human Rights Watch to monitor and digest decisions of the International Criminal Court relating to the post-election violence in Kenya that took place in December 2007-February 2008. In 2012 Ms. Blazer participated in Weil's pro bono externship program, devoting four months of her practice to Legal Services New York in Brooklyn, NY. During her time at LSNY, Ms. Blazer represented more than 40 indigent clients in housing and domestic violence cases, appearing on their behalf in Kings County Housing Court, Kings County Supreme Court, and Kings County Family Court. For several months each year, Ms. Blazer devotes one afternoon a week to coaching a high school mock trial team from Edward R. Murrow High School in Brooklyn, NY to prepare them to compete in the Justice Resource Center's Annual Mock Trial Competition.
Ms. Blazer joined Weil as a summer associate in 2007. She graduated from the University of Virginia School of Law, where she served as an editor of the Virginia Journal of Social Policy and the Law and as Feminist Awareness Chair of Virginia Law Women. Ms. Blazer graduated from Boston College magna cum laude in 2005 with a B.A. in Political Science and French.