Biography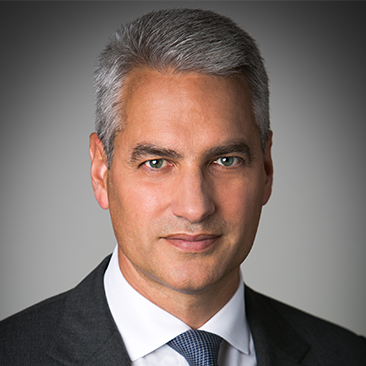 Morgan Bale is a partner in Weil's Banking & Finance practice based in New York. He has wide experience in all areas of domestic and cross-border bank financing.
Mr. Bale regularly represents financial institutions and corporate borrowers in connection with acquisition finance and other event-driven lending transactions, encompassing investment grade, leveraged cash-flow and asset-based syndicated credit facilities (including first and second lien secured loans), as well as loan restructurings, debtor-in-possession financings and exit financings. Clients which Mr. Bale represents include Barclays, Bank of America Merrill Lynch, Citi, Deutsche Bank, Goldman Sachs, J.P. Morgan, Mizuho, Morgan Stanley, Royal Bank of Canada, and Wells Fargo.
Recent Representations:
Goldman Sachs, Deutsche Bank and JPMorgan Chase, as joint lead arrangers and joint bookrunners, in £12.2 billion bridge financing to support Twenty-First Century Fox, Inc., in its pending approximately £11.7 billion acquisition of all the share capital it does not already own of Sky plc (United Kingdom).
Morgan Stanley, as sole lead arranger and sole bookrunner, in $3.1 billion bridge financing to support the $4.3 billion acquisition by Parker Hannifin Corporation.
Goldman Sachs in an $8 billion committed bridge facility to finance the $12.2 billion cash and stock acquisition by Great Plains Energy Incorporated, a provider of electricity in the Midwest United States, of Westar Energy Inc., at the time the largest electric utility in Kansas.
RBC Capital Markets and Mizuho Bank, Ltd., as joint lead arrangers, joint bookrunners and agents, in bridge and term facilities for Dominion Resources, Inc., a diversified utility holding company that supplies electricity and natural gas to markets in the Northeast and Mid-Atlantic regions of the United States, to finance its approximately $4.4 billion acquisition of Questar Corporation, an gas and oil exploration and production company and provider of midstream field, gas transportation, and retail gas distribution services.
Goldman Sachs in a $4.2 billion committed bridge facility to finance the pending cash and stock acquisition by Lam Research Corporation, a supplier of wafer fabrication equipment and services to the semiconductor industry, of KLA-Tencor Corporation, a provider of process control and yield management solutions.
Bank of America Merrill Lynch in a $3.7 billion committed bridge facility to finance in part the pending cash acquisition by St. Jude Medical, Inc., a developer and manufacturer of cardiovascular medical devices, of Thoratec Corporation, a maker of implants that aid failing hearts.
Bank of America Merrill Lynch and Morgan Stanley, as lead arrangers and providers, in a $2.9 billion committed bridge facility for Verisk Analytics, Inc., a provider of risk assessment and data analytics services, to finance its £1.85 billion (approximately $2.8 billion) acquisition of Wood Mackenzie (United Kingdom), an energy, metals and mining research and consultancy group.
Morgan Stanley Senior Funding in a $3.4 billion committed bridge facility and a $1.3 billion term facility for Harris Corporation, a maker of communications equipment for defense, government, broadcast and wireless applications, to finance its proposed $4.75 billion acquisition of Exelis, Inc., a developer of information systems for aerospace, defense, surveillance, air traffic and cyber security applications.
Morgan Stanley and Goldman Sachs, as financial advisors and providers of £1.6 billion ($2.4 billion) bridge facilities to XL Group plc (Ireland), a global provider of property, casualty and specialty insurance and reinsurance, to finance in part its proposed £2.79 billion ($4.2 billion) acquisition of Catlin Group Limited (Bermuda), a provider of specialty property and casualty insurance and reinsurance products.
Goldman Sachs in the fully committed $9.1 billion bridge facility for Becton, Dickinson and Company, a medical technology company, to finance its $12.2 billion acquisition of CareFusion Corporation, a manufacturer of automated medication dispensing units and infusion products.
Morgan Stanley in its $2.5 billion bridge commitment to Alcoa, Inc. to finance its $2.85 billion acquisition of Firth Rixson Limited (U.K.), a manufacturer of aerospace jet engine components.
Morgan Stanley and J.P. Morgan in the fully committed bridge facility for Tyson Foods, Inc., one of the world's largest processors and marketers of chicken, beef and pork, to finance its $8.55 billion unilaterally binding offer to acquire The Hillshire Brands Company, a leader in branded, convenient foods.
Barclays and Goldman Sachs in their $7.2 billion bridge commitment to Exelon Corporation, one of the largest competitive U.S. power generators, to finance its proposed acquisition of Pepco Holdings Inc., one of the largest energy delivery companies in the Mid-Atlantic region of the United States.
Goldman Sachs in $4.75 billion bridge commitments to finance a portion of the proposed $8.2 billion acquisition by Sysco Corporation, a seller, marketer and distributor of food products to restaurants and institutions, of US Foods, Inc., a foodservice distributor to restaurants and institutions.
AK Steel Corporation, a fully integrated producer of flat-rolled carbon, stainless and electrical steels and tubular products, in its $1.1 billion revolving credit facility.
Morgan Stanley in a high grade 364-day committed bridge facility to support the $2.65 billion acquisition by Weyerhaeuser, a forest products company which grows and harvests trees, builds homes, and manufactures forest products worldwide, of Longview Timber, an owner and manager of timberlands in Washington and Oregon, from affiliates of Brookfield Asset Management, the third largest forestry acquisition in North America.
Goldman Sachs in a $3.5 billion senior unsecured bridge facility in connection with the $6.7 billion strategic investment by Walgreen Co., the largest drug store chain in the United States, in Alliance Boots GmbH (Switzerland), an international pharmacy-led health and beauty group backed by Kohlberg Kravis Roberts & Co.
Morgan Stanley and Deutsche Bank in a $1.9 billion senior unsecured bridge facility for Molson Coors Company for its $3.5 billion acquisition of StarBev, an operator of nine breweries in Central and Eastern Europe, from CVC Capital Partners.
Barclays in a $1 billion senior unsecured bridge facility for Kellogg Company, a major producer of cereal, snacks and frozen food, to finance Kellogg's $2.7 billion acquisition of Procter & Gamble's Pringles snack business.
Morgan Stanley and J.P. Morgan in a $1 billion bridge term loan, a $500 million revolving facility and a $250 million revolving facility for DENTSPLY International Inc., a designer and manufacturer of laboratory and specialty dental products and consumable supplies, to finance its $1.8 billion acquisition of Astra Tech (Sweden), a manufacturer and marketer of dental implants, abutments and surgical medical devices, from AstraZeneca (U.K.).
Morgan Stanley and J.P. Morgan in a $2 billion investment grade revolving facility for Marathon Petroleum Corporation to finance its spin-off from Marathon Oil Corporation.
Morgan Stanley in the $3 billion revolving credit facility for professional, medical, industrial, commercial and consumer products manufacturer Danaher Corporation supporting Danaher's acquisition of biomedical laboratory instrument maker Beckman Coulter.

Mr. Bale joined our London office in 1998 and became a Partner in 2005. He was recognized as a 2014 Banking MVP by Law360. He is also regularly ranked as a leading lawyer in Banking & Finance by Chambers USA, Chambers Global and IFLR1000 and is named a recommended lawyer in Bank Lending by The Legal 500 US.

He received his undergraduate degree in Philosophy (BA Hons.) from the University of York in 1989, graduated from the College of Law in York in 1993 and received a LLM from the University of Virginia School of Law in 2002.
Awards and Recognition, Latest Thinking, Speaking Engagements, Guides and Resources, Firm News & Announcements
Firm News & Announcements