Biography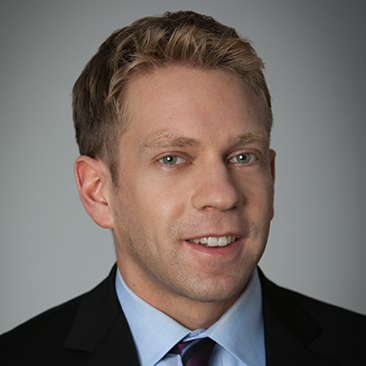 Michael Ginzburg is an associate in Weil's Private Equity practice and is based in Boston. Mr. Ginzburg participates in the representation of financial sponsors and public and private companies in domestic and cross-border transactions, including leveraged buyouts, mergers and acquisitions, minority investments, divestitures, and recapitalizations. Mr. Ginzburg also helps advise clients on general corporate and commercial matters, including securities laws, corporate governance issues and other strategic considerations.
Mr. Ginzburg has been part of the teams advising:
Advent International Corporation in its acquisitions of International Coffee & Tea, LLC, the owner of The Coffee Bean & Tea Leaf (together with CDIB Capital International Corporation, and Mirae Asset Global Investments Co., Ltd.), iHealth Technologies, Inc. by portfolio company Connolly LLC, Merrick Systems by portfolio company P2 Energy Solutions Inc., and Pioneer Investments.
Berkshire Partners LLC, together in a joint venture with New Balance Holding, Inc., in the acquisitions of The Rockport Company, LLC and Drydock Footwear LLC.
Brookfield Asset Management Inc. in the $866 million acquisition by BSREP Industrial, L.P. of Verde Realty Operating Partnership, L.P.
CTI Foods, Inc. (a portfolio company of Thomas H. Lee Partners and Goldman Sachs PIA) in its acquisition of Liguria Foods, Inc. from Ancor Capital Partners and BBH Capital Partners.
General Electric Company in its strategic plan to sell most of GE Capital's assets.
JPMorgan Chase & Co. in its sale of approximately 50% of the portfolio companies held at the time by One Equity Partners, its principal private equity unit, to Lexington Partners, Inc. and AlpInvest Partners N.V.
Providence Equity Partners in the recapitalization and partial sale of equity in Ascend Learning Holdings, LLC to certain third party institutional investors; and its acquisition of Learfield Communications, and Learfield's subsequent acquisitions of Nelligan Sports Marketing, Licensing Resource Group, LLC, Internet Consulting Services, Inc., Strategic Marketing Affiliates, Inc. and ANC Sports Enterprises.
Summit Partners in its sale of Aramsco Holdings Inc. to AEA Investors.
Mr. Ginzburg also advises non-profit organizations and individuals on pro bono matters. He received his B.S. from Bentley College and his J.D. from Harvard Law School, where he served on the Harvard Business Law Review. He has completed internships in the general counsel's offices of MFS Investment Management, the Securities and Exchange Commission, and the Internal Revenue Service. Prior to his legal career, Mr. Ginzburg worked at State Street Corporation.
Firm News & Announcements
Firm News & Announcements